My Father's House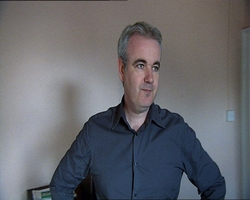 Colm O'Gorman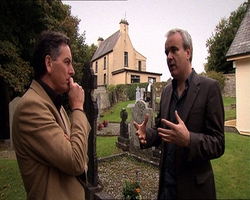 Colm O'Gorman is the Director of Amnesty International in Ireland. He's also the founder of One In Four, the lobby group that has done so much to confront clerical sexual abuse. Famously, he tried to sue the Pope for the Church's failure to protect children in its care. This film, however, reveals a very different side to Colm. Refusing to let his own victimhood at the hands of Fr Sean Fortune define him, he sets out, instead, to explain what made him so vulnerable to abuse. Very movingly, he reveals his deep craving for his own father's love, which Fortune spotted and played upon.
It was this missing relationship, which led to years of self-destructive behaviour, in which Colm experienced homelessness and prostitution through a complete lack of self-esteem. But this is not a story of despair. Through his sister, Colm was reunited with his father, who, far from despising him for being gay or for what he'd become, as Colm had feared he might, embraced him. By the time his father died, Colm was in no doubt that he loved him and that love helped him to rebuild his own life. He's now a father himself of two adopted children.
O'Gorman displays remarkably little bitterness towards the Catholic Church, readily accepting an invitation to speak at a Mass in Drogheda, only to be silenced by the hierarchy. It is therefore left to the people of his childhood parish, in Co. Wexford, to make the big gesture of reconciliation, allowing Colm to return, with cameras, to the former home of Fr Sean Fortune, who committed suicide before he was brought to justice. As Colm leaves the room where Fortune repeatedly raped him as a child, the current priest offers him a blessing. The victim, so long ignored, and even vilified, by the Church which allowed his abuse, is finally welcomed back.