Diary of a Madman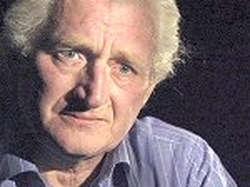 John McCarthy
What causes a successful businessman, happily married with two children, to change into a depressed and suicidal recluse? This is the story of Corkman John McCarthy whose life was turned upside down by an encounter with mental illness.
In the programme, John outlines his sudden and unexpected decline into 'madness', a term he himself uses to describe his illness. He also talks about the intense loneliness and isolation of a condition that saw him in and out of several mental institutions over a period of three years. It nearly cost him his home, his business and, at one stage, even his life.
John McCarthy fought hard and refused to succumb to the illness. Today, fully recovered, he is once more a vibrant and happy family man but as a result of his experiences he has very strong views about how we as a society view and treat mental illness, and on the importance of one small word - dignity.

GROW is a mental health organisation which helps those who have suffered, or are suffering, from mental health problems.
National Information Line: 1890 474 474
Website: www.grow.ie