"Men of Substance"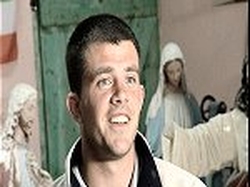 Craig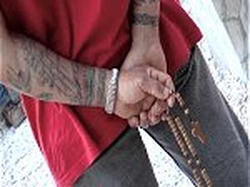 A group of men choose to live in an enclosed monastic style community for 3 to 5 years. They live a very simple lifestyle depending solely on what they grow and what they call 'divine providence' - what people give them. They work and pray all day. They're not monks but junkies from all over the world who want to kick the habit and get back to normal living.
It's called 'Community Cenacolo' and was founded by an Italian nun, Sr. Elvira Petrozzi, in 1983. There are now over 50 communities worldwide. The Irish house opened in Knock, Co. Mayo over 5 years ago. Retired civil servant, Aida Monsell was instrumental in getting the community set up in Ireland. While on pilgrimage to Medjugorje, Aida visited the Cenacolo community there and was impressed at what she saw and how it changed the lives of the drug addicts.
It's not easy to live in the community. The men have to do a lot of personal work as well as manual labour. They have no TV, radios, or newspapers and if they're short of anything they can't ask for it or buy it. What if they have no toilet paper? Aida laughs, "and they can't use newspaper because they don't have newspapers.."
They pray for both their personal and material needs. Craig, an addict from Bolton in England, says "there's a lot of prayer but it becomes natural in the end. When you see that prayer works why knock it? Why knock it if prayer's changed my life because I've tried everything else?"
There are no doctors, psychotherapists or counsellors to help these men overcome their addiction. As Aida says, ".there's nobody but the boys themselves. They've walked the walk. They've lived it whereas the professionals have learned it and there is a difference."
For more information on Community Cenacolo worldwide visit:
www.comunitacenacolo.it
To contact the Irish fraternity (Cenacolo Our Lady of Knock) phone: 094 938 8286