Love, Law & Ansbacher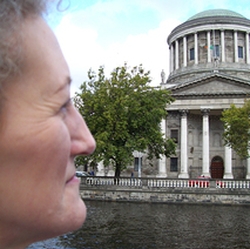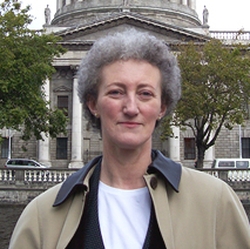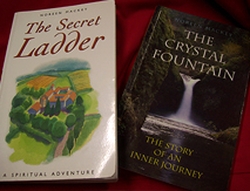 The story of Noreen Mackey, an ex nun who carried out the government investigation into secret bank accounts on the Cayman Islands.
This week WYB tells the incredible story of barrister, Noreen Mackey who, from the age of 16, has had romance on her mind, but it's romance of a different kind. the lover she longs for and the intimacy she desires is...unusual...to say the least.
It's the story of a journey of discovery..where Noreen experiences many setbacks along the way, suffers deep personal pain but also gets extraordinary glimpses that assure her that the journey she has been taking is worthwhile.
At the age of 16 something happened in Noreen's life that put her on a quest for God, a God she calls her lover. She thought the only way to go on this journey was as a contemplative nun, so, on her 18th birthday, back in the early 60's, she joined an enclosed order of Carmelite nuns. 11 years later she had to leave due to ill health. Feeling she had failed and let God down she turned her back on this lover and pursued a career as a successful barrister. No mean achievement...according to her brother and sports journalist Liam Mackay, who watched his eldest sister struggle out of the enclosure into the 'real' world.
It was as a barrister in the European Court of Justice in Luxembourg that she had an experience that would change her life...'The Epiphany on the Balcony', she calls it. It eventually led her back into another Carmelite monastery in France but this time she was kicked out after a year and a half. Having given up her home, with no job and very little money Noreen was devastated and didn't know what to do. She quickly got a post back home as legal adviser to the Competition Authority and began to put the pieces of her life back together. She finally realised that she can follow her quest for her lover as a busy barrister living and working in the city. Then, out of the blue, Ansbacher beckoned. She was asked to be part of a team to investigate one of the biggest tax evasion scandals in recent Irish history.
Noreen's has an incredible story to tell. Through it all she made the startling discovery that God wasn't to be found in the places she had thought he was, in the enclosed orders... Her lover had been beside her all the time...
For further information on Noreen Mackay she has published two books; 'The Crystal Fountain', published by Columba Press & 'The Secret Ladder', published by Darton, Longman & Todd. Or please see her website: www.noreenmackey.com