Looking for a Miracle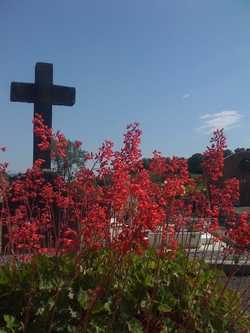 Lourdes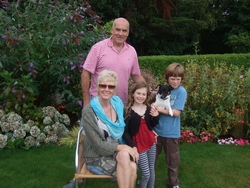 The Phelan Family
On the 150th anniversary of the apparitions in Lourdes, the Would You Believe follow two women as the make their own personal pilgrimages to the sacred site.
On the 150th anniversary of the Virgin Mary's apparitions in Lourdes, five million people, including the Pope, will pass through the pilgrim city.
Looking for a Miracle follows two of them, Triona Phelan and Mary Claffey, as the two Irish women make their own spiritual journeys. Both are suffering from the same form of cancer - Triona is in remission but Mary is in the advanced stage. They come from contrasting backgrounds and travel separately to Lourdes for different reasons, with different levels of piety and expectation, seeking solace, hope and maybe even a miracle.
Triona Phelan was on her own personal pilgrimage and brought her husband and two young children along with her. For her, the journey to Lourdes was an exploration of her relationship with her mother and an examining of her own faith.
Mary was on an organised pilgrimage with the Diocese of Ardagh and Clonmacnoise and this is her fourth trip and she explains her delight at getting a chance to spend time at her very special place, Lourdes grotto. For Mary, her pilgrimage was a last homage to Our Lady. Sadly, she passed away a few weeks after filming. The programme is dedicated to her and her family.