Ken and Gillian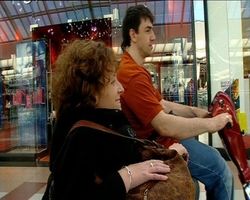 Gillian and Ken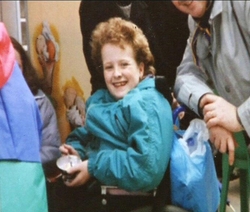 Gillian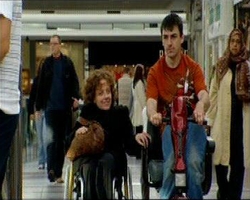 Gillian and Ken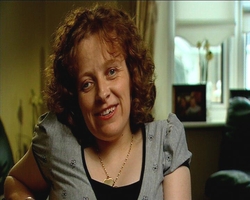 Gillian
Click here to watch this programme...
This week Anna Nolan meets Ken Kelly, a cerebral palsy sufferer and Gillian Murray, who has spina bifida, as they speak about the difficulties they encounter in their relationship.
Ken Kelly dreamt one night that he was playing football. The wonderful feeling of running up and down the pitch and kicking the ball stayed with him until the following morning, when he woke up. For 30 seconds he thought he could walk, but then reality kicked in. The dream was over.
Ken has Cerebral Palsy. He is 37 years of age.
"People could only see the wheelchair, not me", says Gillian.
Gillian Murray has Spina Bifida. She is 33 years of age.
In this heart warming Would You Believe Programme, Anna Nolan talks to Ken and Gillian - two people who talk openly and honestly about their lives, and the reality of finding love when others only see disability.
"Being disabled desexualizes you. Girls want to be your best friend, but not your girlfriend" says Ken.
Disability is grounds for abortion in some societies. "It never would have happened to either of us. Our families would have always wanted us", says Ken.
Ken and Gillian talk to Anna Nolan about living and loving, and the idea of not finding love or being allowed to live.