Head Strong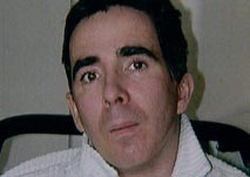 Jason Clarke
On New Year's Eve, 2001, life was changed utterly for 30 year old Jason Clarke as he celebrated with his girlfriend at a party in Dublin. The couple had a row and a bottle was thrown which hit Jason on the back of the head. He was brought by ambulance to Loughlinstown Hospital and then Beaumont, where a brain scan revealed he had suffered three strokes which caused severe brain damage and paralysis.
His father Frank, the TV personality and painting guru, describes how in the early days of his condition, when Jason was desperately ill and deteriorating rapidly in a geriatric ward, the family was determined to push for proper rehabilitation facilities which would give Jason the opportunity to overcome his massive physical problems to the best of his ability.
Head Strong tells the story of how Jason and his family have struggled overcome the physical and emotional difficulties that resulted from his dreadful injury, and the massive upheaval it caused in their own lives.
As Frank describes it But, it's funny, it.you just have to accept it - here we are, we've got him and he's now a lot better than he was, so isn't that a marvellous thing? And you start to almost look at it as, you know, "Hey, he did such-and-such today!" - It's almost like a second childhood, if you like. I've probably taken more interest in him this time than when he was a baby because I.you say, "Go on, say that word again!", or whatever it is, and you're so delighted when they do
Jason's mother Peggy, talks of how they were willing to try anything, even travelling to China for a ten month course of intense physical therapy. His brother Clive, reveals how Jason has never expressed bitterness or resentment towards the suffering caused by the attack, and has never lost his sense of humour or the will to keep going, even when exhausted by the constant limitations of his condition.
According to his mother, Peggy I did ask him recently did he forgive her and he said yes, and I said, "Well, you're a better person, Jason, than I", I said, "I have trouble with that", but I suppose this is why he's so good, and able to continue - that he hasn't got this hurt inside of him of 'Why did this happen to me?' - never, ever says that - "Why did this have to happen to me?", you know, it's amazing.
Head Strong tells a story full of love, strength and humour, even in the face of a lifelong struggle caused by such an inexplicable event. In fact, the Clarke family are not only dealing with their own situation, but are now in the process of helping others through the Jason Clarke Foundation, a charity which aims to provide therapy and rehabilitation for those with severe brain injuries.
Kylemore Clinic (01) 4604747
Ardonnell Therapy Clinic, Letterkenny, Co Donegal (074) 9176957