Gay Before God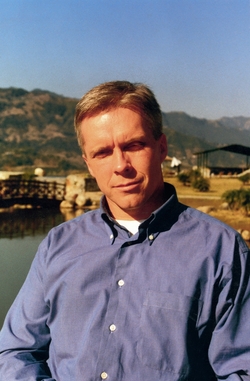 Patrick Lynch
Click here to watch this programme...
Patrick Lynch is 47. When he was a boy, he went to his mother and told her he wanted to marry his best friend, another boy. She told him that wasn't possible, and forgot about it. But by the time he was 12, Patrick was having crushes on boys, not girls, and in his teenage years he had a constant struggle with his feelings. He often felt suicidal then and continued to feel that way for 30 more years. As a teenager, Patrick joined a Charismatic religious group and was later a prominent member of one of the new Evangelical churches. He had a strong faith and prayed a lot, hoping his sexual orientation would change, but that never happened. To make matters worse, his Evangelical community took a very dim view of homosexuality. Inside, Patrick was terrified. Why did he still have these feelings? Why wouldn't God help him change? Was his homosexuality, as his church preached, evil? What did that say about him?
And yet, hopeful that things would change, Patrick married his best friend and they had 4 children. His inner, hidden feelings continued for 20 more years, punctuated by various prayer sessions and therapies involving members of the broader Evangelical movement - always with the aim of 'changing' him away from homosexuality. But these attempts never worked, and as 'Would You Believe' discovers, they can be potentially dangerous to a person's psyche. At his lowest ebb, almost 5 years ago, Patrick was on the brink of suicide.
He didn't take his own life - he came out. He left the family home and now lives in Dublin with his partner Iain. He is still on good terms with his ex-wife, and is very close to his family and sees them all the time. In fact, his children tell reporter, Anna Nolan, their relationship with their father has improved markedly since he came out. He's finally a happier man, though he misses his old circle of friends in the Evangelical church. He does wonder, however, why so many of the Christian churches are hung-up on the issue of homosexuality. How can something based on love be wrong? And how can it be wrong if it's just something many people are, if it's not a matter of a moral choice?