Emer's Legacy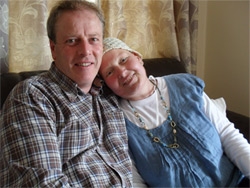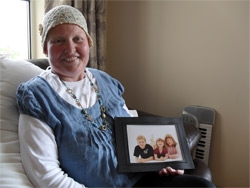 RTÉ One, Sunday 20 November, 10.30pm
"I am fighting death and I am living on borrowed time and I've known that for some time, because my original diagnosis was two to three years. We're now four and half years down the line and I'm still here."
In September 2011, Emer Maher, a nurse, wife and mother of three, from Barntown, Co. Wexford, contacted Would You Believe?. She had been living with ovarian cancer since 2007 and, despite numerous operations and treatments, had recently discovered that she was losing her long battle with the disease. She still felt she had something to give: she desperately wanted to tell people about what her struggle with cancer had taught her about life and death.

This film is Emer's legacy.

"You go through a myriad of emotions. I've been sad, I've been angry, I've been bitter, felt the whole thing was so unfair; why me? But then you come to a final acceptance. Everyone has their cross to bear in life and maybe this is my cross."
Emer was a deeply religious person, whose Catholic faith helped her get through her darkest days. She embraced alternative therapies to complement her medication and during a healing session, got what she believed was a very strong message from God that her family would be all right. She also had a firm belief that she was going on to a better place, that she would meet loved ones again and that she would be able to watch over her family.
"My biggest regret is leaving the family and not seeing them grow up, but I know we will meet again sometime in the future."
Grateful for the time she had to prepare, she spent her precious last weeks organising gifts, writing diaries and recording video messages for the family to remember her by.
With the help of the Wexford hospice team, Emer chose to die in the comfort of her own home, so that she could be amongst her family: husband John and children Sean 15, Aishling 13 and Lizzie 9.
A week after filming finished, Emer passed away peacefully, surrounded by her family, on Saturday, October 8th 2011.
For information about all issues relating to cancer, please call the National Cancer Helpline on the Freephone number: 1-800 200 700, any time between 9am and 7pm Monday to Thursday and from 9am to 5pm on Fridays. You can also visit the website of the Irish Cancer Society: www.cancer.ie
For advice about bereavement support services in your area, please call the Irish Hospice Foundation on 01 673 3188 on weekdays, between 9am and 5.30pm. Information is also available online here: http://www.hospice-foundation.ie/index.php?option=com_content&view=article&id=97&Itemid=29