Devil In Me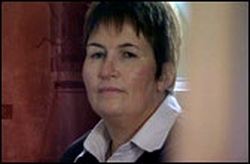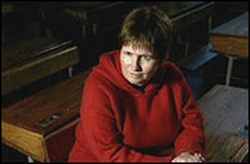 In a ritual of self destruction, Kay Forristal destroyed every photograph of her childhood in Co Kerry. At the time her life was in turmoil - she was married with 4 children and suffering anxiety attacks and disturbing dreams that left her unable to function as wife or mother, but she had no idea why she was so fearful.
One day she sat in the kitchen and wrote a letter to her husband John in which she told him that she was afraid, afraid to meet people, afraid even to leave the house, and asked for his help to cope with her despair.
It was the first crucial step on the road to recovering her life. But in the process she went through periods of severe depression, eating disorders and a gambling addiction. All the while, she had no explanation for her feelings of utter worthlessness, rejection and inadequacy.
The answer came in her dreams, dim memories and chance meetings with old schoolfriends. Kay began to piece together the story of her childhood which she had almost blanked from her memory. Her discoveries ended with a journey back to Kerry and a traumatic but cathartic confrontation with the teacher whose cruelty to Kay as a child almost destroyed her life.
Kay Forristal tells the story of her life in a moving and compassionate way with the strong conviction that confronting her painful past and learning to forgive was the key to setting herself free of her demons.
In 2004, Kay Forristal published her first book "Dancing On The Edge", based on her experiences. Today she uses creative writing courses as a means to help other people find answers to unresolved issues which overshadow their lives.