The Children of Clonyn Castle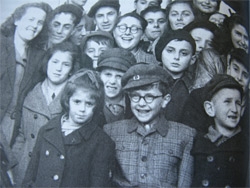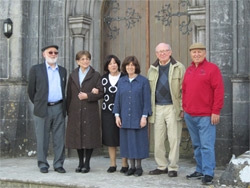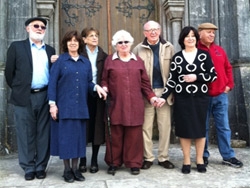 RTÉ One, Sunday 26 January 10.30pm
In May 1949, one hundred Jewish children, who had miraculously survived the Holocaust, were brought to Clonyn Castle, Westmeath for a year, to recuperate from the traumas of the war. Few of them could speak English, or even one another's languages, and yet Clonyn was to become, briefly, a haven for them. 65 years later, in the spring of 2013, some of those survivors returned to Ireland, to revisit the place where their shattered lives were transformed.
During the Second World War more than 6 million Jews were systematically exterminated by the Nazi regime, but it was not until 1949 that the Irish Government permitted this group of traumatised and displaced Jewish children a one year visa to Ireland. At the end of that year, the children were sent unceremoniously back into the uncertainties of exile.
Jerry Weiser, Murray Lynn and David Rosenfeld all survived the Holocaust, against all odds, either as hidden children in Christian families or as some of the lucky few liberated from the death camps. They all lost family members and almost every other vestige of childhood. The time they spent after the war in Clonyn Castle near Delvin was therefore a transformative experience and it was important for them to make the journey back to the place where they first were treated like human beings again.
Many local people in Delvin still remember the Jewish children who came to their village more than 60 years ago. One local child, herself now elderly, recalls watching enviously as the blow-ins queued up at the village shoeshop for new plimsolls. She was totally unaware of what the new arrivals had been through or why they needed new shoes. Another child, the son of a local Garda, recalls how his father sensitively removed his uniform before visiting the children in Clonyn - aware of the impact that men in uniform might have on the young survivors.
As part of The Gathering, in 2013, Delvin Historical Society prepared a reception in the local parish hall to welcome back The Children of Clonyn Castle. It was an emotional meeting where the survivors and the locals exchanged bitter-sweet memories of their shared history.
The programme will be broadcast on Holocaust Memorial Day.
The author Barbara Barnett was instrumental in reuniting the Holocaust survivors and wrote the book 'The Hide and Seek Children' about their journey from Slovakia to Ireland. http://www.thehideandseekchildren.org/home