Bishop Undercover - A Would You Believe? Special: Part 2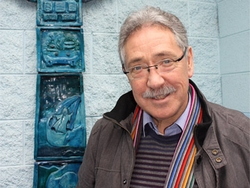 RTÉ One, Sunday 25 March, 10.35pm
Second and final part of a Would You Believe? special
Last week, Trevor Williams, Church of Ireland Bishop of Limerick, went undercover to get to know the people he serves without the deference or prejudice his position often inspires.
Now, as he comes clean about his identity, it's his turn to inspire the people who have inspired him.
He believes he's found God - in Kenmare's Men's Shed Club, in Limerick's Abundant Life Centre and Meals-on-Wheels team and among the students of St Anne's College, Killaloe. But what do all those groups think of Bishop Trevor?