Al Gore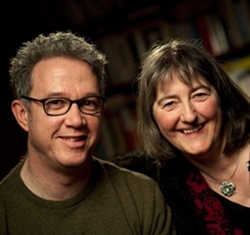 Martin Maguire and Brid Ni Chumhaill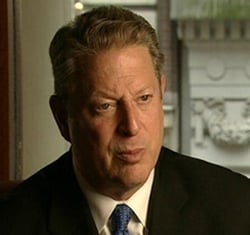 Al Gore
Al Gore talks to Would You Believe about the global warming crisis and about his son's near fatal accident, which propelled him to campaign on this issue. And in Ireland we meet the Ni Chumhaill/ Maguire family who are part of a new eco village in Cloughjordan, co Tipperary.
When his son, Al Junior, had a near fatal road accident at the age of seven, it made Al Gore think about what he was doing with his life. Looking at the world his son was growing up in, he began to examine the threat to our planet from global warming.
A lot of things I had been spending time on suddenly seemed much less important and only the challenges that were clearly very very important rose to the top and that is what I began to spend my professional life on.
He read the science, invited professors to Congress, made an Oscar winning film on the issue. And in between times, he spent more time at home, nursing his son back to full health.
In this programme Roisin Duffy interviews Al Gore about his passion for this issue. And here at home she reflects on what we have and should be doing in Ireland. Talking to Oisin Coughlan of Friends of the Earth, she discovers that we are producing ¾ of the carbon emissions of the average American, and 17 times what an African person uses. This makes us among the worst offenders in Europe.
But there are people in Ireland who have stepped up to the plate. Brid Ni Chumhaill, Martin Maguire, and their children Ruth and Danny have made the big move from Dublin to Tipperary. They are among the founders of an eco village in Cloughjordan, which will be built around community and energy saving principles. They are lively, optimistic people, who genuinely feel that they can make a difference. As Al Gore puts it:
The next generation, not too many years from now , will look backwards at the beginning of this century and they will ask one of two questions; either they will see the devastation long predicted if we didn't change and then they will say why didn't they react- or they will ask a second question, one that I d prefer to have them ask, which is, how did they find the moral courage to rise and to successfully solve a crisis that someone said was impossible to solve. That is our mandate now.