THE WALK OF LIFE - A Would You Believe? Special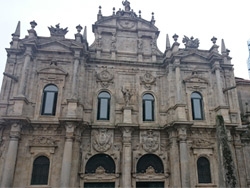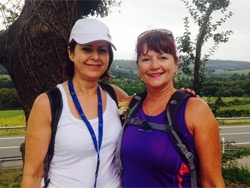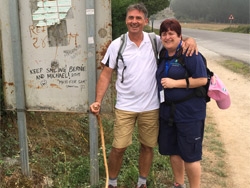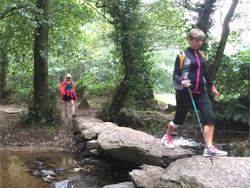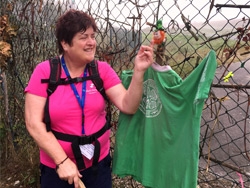 In this Would You Believe? Special a group of cancer sufferers and survivors walks the Camino to Santiago de Compostela, the famous pilgrim route across Northern Spain, trying to heal the emotional and mental scars that this life threatening illness has inflicted on them. But this is no ordinary Camino.
The group is led by clinical psychologist, Dr Paul D'Alton, Head of the Psycho-Oncology Department at St Vincent's University Hospital. He is agnostic about religion, but firmly convinced that mindfulness aids emotional and physical healing. Quite simply, he has evidence that it can enable people to lead healthier, happier and longer lives. Along the 115km pilgrimage route, he teaches the group the principles and techniques of mindfulness - how to live in the present and deal with negative thoughts and anxieties. But Paul D'Alton also finds himself inspired by this journey and his fellow travellers.
Bernie Walsh had planned to walk the Camino in 2012, but had to cancel the trip when she was diagnosed with cancer. She has never seen herself as particularly religious, but finds herself surprisingly moved and inspired by the journey. Marianne McGrath is going on this journey to rediscover her old confident self, which she feels she lost during her illness. She's also grieving for her parents who both died of cancer. But along the Camino, Marianne has a profound moment of self-realisation. Liz Yeates is incredibly grateful to have survived cancer twice, and the illness changed her approach to life. Teresa Heeran has struggled to allow herself to be happy since she lost her husband to cancer, 17 years ago. Will the traditional penitent rituals of the Camino allow her, at last, to leave that burden of guilt at the side of the road? Linda Keating's mother also died of cancer 17 years ago and she and her siblings famously set up The Marie Keating Foundation to support cancer sufferers. She organised this walk to raise funds for the cancer charity and will be stamping a Camino passport for her mother in every village and chapel along the way.
Together, this group of cancer survivors and sufferers will spend six days walking the demanding final 115 kilometres of the Camino, to the tomb of the apostle, St James. They will be walking in the footsteps of millions of other pilgrims who have journeyed together along this route over the last 1000 years. Physically, their goal is to reach the Cathedral of Santiago de Compostela in time for pilgrim mass. But this journey is much more than physical. Will the pilgrimage, as they all hope, help lead them to longer, happier and healthier lives?
Through mindfulness, through faith, through companionship and through tough physical challenge, the diverse members of the group hope they will begin to find answers to some of the profound questions they've been asking themselves post-cancer. But what impact will their agnostic clinician and mindfulness instructor have on them? And what impact will they have on him, on this most ancient Christian pilgrimage?
If you have been affected by any of the issues in the Would You Believe? programme broadcast on RTÉ One on the 1st of December 2015, you can contact the following helplines:
The Marie Keating Foundation's Ask the Nurse Service: 01-628 3726, info@mariekeating.ie or at www.mariekeating.ie
Samaritans: ROI & NI 24 hour helpline number 116123