Watch the Show
Saturday, 30 May 2009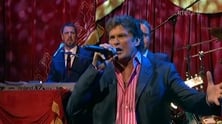 David Hasselhoff
To kick off the very last Tubridy Tonight, we invited back one of our favourite guests ever, and he didn't disappoint! David talked Knight Rider, tabloid troubles and what it really means to be "The Hoff" before blowing the audience away with an unforgettable rendition of his classic "Jump in My Car!"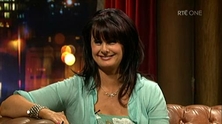 Marian Keyes
One of Ireland's most popular novelists joined Ryan to talk about finishing her latest book, alternate careers and some very dodgy sounding literary translations!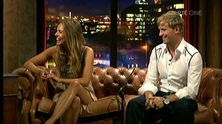 Kian Egan & Jodi Albert
The Westlife star and his new bride may be the most famous newlyweds in the world! In their first TV interview as a couple they told Ryan about their wedding, trying to find a name for Jodi's girl band and whether Kian's new job as co-manager means he's the boss!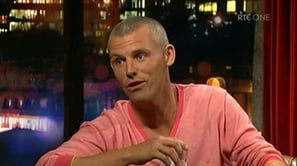 Des Bishop
Straight in from the Cat Laughs festival, Des had the audience in fits of laughter as he talked about the Irish in Australia, why we're suddenly so brilliant at sport, and how we're only happy in hindsight!

25 April 2009
18 April 2009
11 April 2009