Saturday, 5 May 2007
Paul Williams
Qualified criminologist and award winning journalist, Paul Williams is the biggest selling crime writer in the country. Among his best selling books are "Evil Empire", "Gangland" and "Crime Lords" which have all won national and international acclaim. Paul told Ryan about the controversy that emerged out of his interview on RTE's Liveline, and said "it is very common for criminals to have phones in their prison cells", and how that enables them to operate from prison. Paul discussed the various luxuries criminals avail of while serving prison sentences and explained how organised crime has become "much more serious, and much more violent". Despite receiving various threats to his life, Paul said he is determined to get on with his job.
??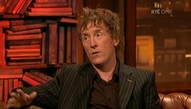 Hector O' hEoghagain
Dapperly dressed in a pinstripe suit Hector joked "I have never worn a suit before on telly but I have decided to wear it for you Ryan!" "Hanging with Hector" is back for another series; where Hector delves into the lives of celebrities. He told Ryan about "Hanging out with Richard Corrigan" and how the pair got on like a house on fire. "I like cooking, I do a nice Thai Curry, Irish stews and a roast on Sunday". Hector chatted about his visit to the exclusive "Food of Love Festival" in Scotland, hanging out with the controversial rugby player Trevor Brennan and top athlete Derval O'Rourke. The number one name on the list of the people he would most like to hang out with is Roy Keane.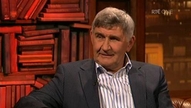 Mick O'Dwyer
As one of the most successful figures in the history of Gaelic football Mick O'Dwyer won four senior championships as a player and then went on to create the Kerry team that secured eight all Ireland titles. A self-confessed GAA addict, Mick was appointed manager of the Wicklow team at the age of seventy. "I was hooked to the game from the day I came out of the cradle" he said. Currently writing his autobiography to celebrate fifty years in the game, Mick reeled in the years of his hugely successful career as a sportsman and reminisced about one of his proudest moments - The 1959, Kerry v Galway All Ireland final. Mick also chatted about his family and the entrepreneurial streak he inherited from his mother. He told Ryan about the little scheme he got together, selling oranges and tomatoes to buy his first ever ball.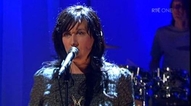 Maria Doyle Kennedy
Maria Doyle Kennedy began her musical career with the "Hothouse Flowers", and then went on to establish herself as a successful solo artist. Her third album "Mutter" will be released in May. Taken from her current album, Maria performed "F'Ability".
Maria has also just finished filming hit U.S. television series "The Tudors" with Jonathan Rhys Myers.