Saturday, 7 April 2007
Pete Burns
Pete Burns is known as much for his exotic hairstyles, heavy make-up and extensive cosmetic surgery as he is for his music. In the 1980s he enjoyed considerable success as the lead singer of a band called "Dead or Alive" whose biggest success was the immortal dance hit "You Spin Me Round". Pete told Ryan about his unusual and "isolated" upbringing in Cheshire, his unconventional German mother - who had three costume changes a day - spending his first pay-cheque on a disastrous nose job, "waking up with no nose", how he nearly died of a lip augmentation operation gone wrong, and how appearing on Celebrity Big Brother "was the biggest mistake I have ever made". But his life has taken a turn for the better and he announced his forthcoming marriage to his partner Michael.
"Freak Unique, My Autobiography" by Pete Burns is out now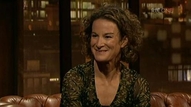 Sonia O'Sullivan
Originally from Cobh in Co. Cork, Sonia O'Sullivan now divides her time between London and Australia as she "likes to follow the sun". The world champion runner and Olympic silver medallist clarified the confusion about her eminent retirement, the frustration of working hard but getting nowhere, the Olympic games and her late nights and early mornings when she worked in a pub in Cork. Sonia also confessed that her ultimate dream is to write a novel.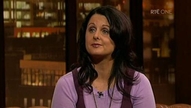 Marian Keyes
Marian Keyes is originally from Limerick and is one of Ireland's most successful writers. Her books have been translated into no less than 32 different languages and she has to date sold nearly 16 million copies. Last week the bubbly and hilarious writer won "Best popular Fiction" at the British Book Awards. On winning, Marian joked "it was one of the best moments in my life. because I never win anything!" Marian also joked about beating the other contenders, chatted about staying at Earl's Spencer's castle and spending the night in a room once occupied by William of Orange.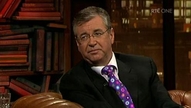 Joe Duffy
Host of one of the most popular radio shows in the country - Joe told Ryan about growing up in Ballyfermot in the 1960s, his six years at Trinity College and joked "the reason why I went to Trinity was because the 78 bus stopped in Fleet Street". As a student he shared a house with Dick Spring. He also spoke about becoming a father to triplets, working closely with Gay Byrne and his love and admiration for his late India born grandmother.