Saturday, 24 March 2007
Eddie O'Sullivan
He's a Cork man who has coached the boys in green through some of the most exciting moments in Irish sport. Eddie O'Sullivan told Ryan about his third Triple Crown victory, and the trials and tribulations faced by the team during the Six Nations tournament. For that deciding game between France and Scotland Eddie said "I watched it in my hotel room, on my own". "It was agonising to watch it" he added. On a more positive note, Eddie expressed how pleased he was with his players' accomplishment at the historical "Ireland v England" Croke Park mach and said it was one of their best performances.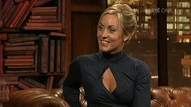 Kathryn Thomas
Carlow girl, Kathryn Thomas is one of Ireland's most
glamorous globetrotters, having presented the holiday series "No Frontiers" on RTE One television for the last 5 years. Kathryn chatted about her favourite holiday destinations and told Ryan how amazed she was with Ethiopia. "It is incredibly beautiful and it blew my mind in every senses". In terms of romantic destinations tops of Kathryn's list is "Kerry!"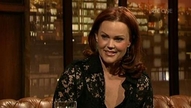 Belinda Carlisle
From California to the South of France, 1980s pop icon Belinda Carlilse told Ryan how her latest album "Voila" is a mixture of Irish and French connection. Belinda loves Ireland, and very nearly moved over here. She said "the rain eventually got to us" and chose to move to the sunny French country side instead. Reminiscing on her Go-Gos days, Belinda said "we were young, we were famous, we had no responsibilities, we had lots of money and we took advantage of all that". Belinda also preformed her latest single "Avec Le Temps".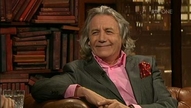 Jeff Banks
One of Britain's top fashion designers, Jeff banks is credited with the rise of the supermodels. Jeff is also well known as the one time husband of 60s singing icon Sandie Shaw and as the presenter of the BBC's long running "Clothes Show". The dapperly dressed designer told Ryan how style was always part of his life and how he wore tailor made school uniforms by the age of 12. Jeff also recalled selling his first business at the age of 15, the grand and spectacular opening of his first shop and giving Naomi Campbell her first modelling job.