Saturday, 27 January 2007
Brian Mc Fadden
Since leaving Westlife, Brian Mc Fadden's personal and professional life has rarely been far from the tabloid headlines.
At the beginning of his career Brian courted publicity but in retrospect feels he was quite naive in his dealings with the media. Even though he had "seven of the best years of his life" with Westlife, he has absolutely no regrets about leaving . He did admit to watching old Westlife clips on YouTube. Brian said the best thing that has happened to him in recent times is Australian songstress "Delta" Goodrem. Brian is currently selecting songs for his new album.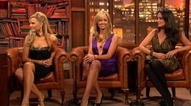 Andrea Roche, Sarah Morrissey and Rosanna Davison
Former Miss Ireland Andrea Roche, current Miss Ireland Sarah Morrissey and former Miss World Rosanna Davison and talked about the glamour, the glitz and the gossip behind the world's most famous beauty pageant. When describing the atmosphere at Miss World Rosanna said: "I wouldn't use the word bitchiness, I'd use the word competitiveness."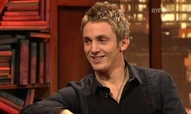 Kevin Doyle
Kevin Doyle was playing for Cork City when he was scouted by Reading manager, Steve Coppell and then signed to Reading for £78,000. Now this young Wexford man is one of the top scorer's in the premiership!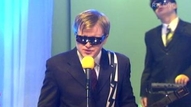 Neosupervital
Neosupervital is one man, a synth guitar and some sharp electro pop tunes. The debut album "Neosupervital" been described as "Irish pop's shiny new saviour" and is out now.