Saturday, 13 January 2007
Wendy Richard
Wendy Richard has had a very long and successful acting career, starring in hit shows such as "The Likely Lads", "Dad's Army" and "Are You Being served?". But she's perhaps best known as Albert's Square's most famous resident. She spent 22 years playing Pauline Fowler in "Eastenders". When script writers decided it was time for Pauline to re-marry, Wendy decided it was time to leave. Rather than watch her final appearance in the famous soap, Wendy chose to spend the evening "in the pub" with friends. Wendy had her first brush with movie stardom as a teenager, when she had a part on the Beatles movie "Help". "They were all very charming, especially John Lennon" she said. She even managed to get all her records signed. Wendy has also had her own success in the music charts and even had a number one single.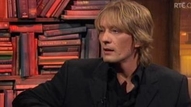 Dr Mark Hamilton
Life, according to TV Dr Mark Hamilton, is "all about balance". He told Ryan that while stress is a major strain in modern living - a reasonable quantity of it can boost achievement. A healthy balance of pressure and relaxation is a sure recipe for an enjoyable life, he advises his patients. Mark presents health makeover series, "How Long Will You Live?" He also works as an Accident and Emergency Doctor in a Manchester hospital. His own personal stress busters are quality time with loved ones, martial arts, fishing and music. He also told Ryan about travelling around in his battered Volkswagen camper van, DJing, attending festivals like Glastonbury, and the meaning of his tattoos. All in all a bit of a hippie who says life is "good fun!".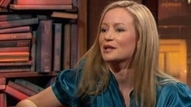 Lorraine Pilkington
Hailing from Malahide in Dublin, Lorraine Pilkington began her acting career at the age of 15 when she was offered the lead part in Neil Jordan's movie "The Miracle". Since then Lorraine has worked with the likes of Brian Dennehy, Pierce Brosnan and Richard Harris. She described Richard Harris as "one of the most phenomenal actors of our time" and recalled swapping trousers with the actor in a Dublin pub after a night on the tiles. Lorraine also chatted about turning down a part in "Coronation Street", looking after her family and lending her voice to cartoon characters. More recently Lorraine has just finished filming "Rough Diamond", a new six-part drama for RTÉ One where she plays Yolanda - the animal loving wife of a multi-millionaire Stud farmer.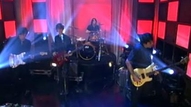 Director
Director are a Dublin rock quartet. Their first two singles were both top 20 hits and their debut album shot straight into the charts at number two. The band has been nominated for two Meteor Ireland Music Awards: Best Irish Album and Best New Act. Their debut album is called "We Thrive On Big Cities" and they popped in to Tubridy Tonight to perform their new single "Leave it To Me".