Saturday, 4 March 2006
Bill Cullen
A self-made man with bags of energy, Bill Cullen has no time for negativists. In any situation he sees the bright side of life and told Ryan "the big trick is to get up early". The businessman and motivational speaker explained how he gets up at 4.30 every morning, kick staring the day with push ups and repeating the words "I am terrific!" He added "we all have to realise when you're above ground level you're winning. Everyday you get out of bed is a great day . that's my philosophy".
He chatted to Ryan about his upcoming trip to space, where he'll be covering 200 miles per minute, his motivational seminars in schools, his proudest achievements and his love for books and discipline.
Although he is only 64 Bill told Ryan how he has already booked and paid a deposit on his 100th birthday party!

"Golden Apples" a motivational book by Bill Cullen is out now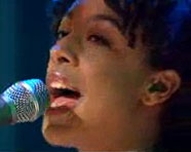 Corinne Bailey Rae
A talented bright young thing who's second only to Madonna... in the charts . popped over to Tubridy Tonight to perform her latest single "Put Your Records On".
Although Corinne Bailey Rae has just released her publicly and critically acclaimed debut album, she is by no means a new kid on the block. She has spent the last ten years working in a jazz club in her home town of Leeds. and looks set to be here to stay.

Corinne Bailey Rae's self- entitled debut album is out now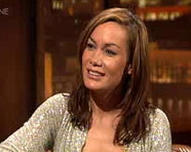 Tara Palmer Tompkinson
From a reputation as the ultimate society 'It Girl', to her highly-publicised cocaine addiction and subsequent recovery, Tara Palmer Tompkinson spent much of her adult life under media scrutiny. Of the media content however she told Ryan "it is very fabricated . most of what you read [in the media] is fairly invented".
She said although it can be quite difficult to have a private life when you are in the public eye, "if you are clever and really want to have a private life you can have one" she added".
Tara also chatted about her "down to earth" parents who used to give her allowances "for the bus, not the taxi!", recalled Prince Charles's wedding as "a great and memorable occasion" and her friendship with Irish artist Philip Treacy.