Saturday, 19 November 2005
Brian Kennedy
Recently chosen to represent Ireland at the forthcoming Eurovision Song Contest, Belfast born singer and writer Brian Kennedy visited Tubridy Tonight last Saturday.
Although the pressure of succeeding where many have recently failed may sound slightly daunting, Brian said he is looking forward to being Ireland's ambassador in Greece next May.
He said he is 'a secret fan of the competition' and added at this stage of his career he is not afraid of taking risks and will give the Eurovision his best shot.

Asked whether he considers himself a writer or a singer, he said 'it is all about the voice. I really don't see the difference at all. the speaking voice, the writing voice, the singing voice. it is all about trying to work out how I feel about certain things'.
Although he admitted being 'brutal' at English during his school days, Brian has just published his second novel.
'Roman Song', Brian Kennedy's second novel is out now.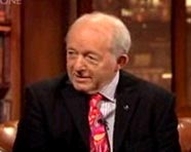 Paul Daniels
As full of magic tricks and sharp wit as ever, Paul Daniels started by explaining how his catch phrase 'I like it, not a lot, but I like it' was born. He said the phrase came about when a heckler shouted out 'I don't like your suit'. Paul bounced back with 'That's a shame, 'cos I like yours, not a lot, but I like it'. The audience laughed and he decided to keep it in the act.

He discussed various magic styles, including Uri Geller's. He said 'Uri is a very good showman and he has made a career out of what in truth is an old magic trick'.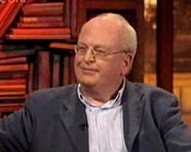 Michael McDowell
Minister for Justice, Equality and Law Reform, Michael McDowell recalled his childhood spent in Dublin 4 and 6. Asked to describe the type of teen he was, he answered 'I was like the youngest fellow in [the TV series] Malcolm in the Middle'.
He confessed being 'pretty awful' at the dating game and explained how his courtship of Niamh (who later became his wife) nearly ended at their first date when he turned up wearing white tennis shoes.

As a student, the minister was a regular on the debating circuit and after initially joining the college branch of Fine Gael he finally became a founding member of the Progressive Democrats. Despite having been called many names by the Irish press he said 'compared to the English media, I believe they are very kind'.
The Minister also discussed the 'Nally case', the issue of security in Ireland, drug trafficking and gang killings.
He concluded the interview by telling Ryan how much he enjoys watching The Simpsons or The Office to unwind after a long day's work.
Starsailor
After their acclaimed second album produced by legendary music producer Phil Spector, Northern England rock band Starsailor is back with a new disc.
They came in last Saturday to perform their latest single 'In The Crossfire'.
The album 'On The Outside' is out now and features the current single 'In The Crossfire'. Starsailor play The Ambassador Theatre in Dublin on Dec 18th