Saturday, 12 November 2005
Mario Rosenstock
A bag full of guests for the price of one last Saturday night when 'Gift Grub'comic Mario Rosenstock paid a return visit to Tubridy Tonight.
Amongst the impressions Mario described how nervous he felt meeting the charismatic Chelsea football club manager, José Mourinho. He explained how after writing a song about the Blues' boss, he bagged himself the honour of entertaining the team before a big Premiership match. He was also astounded when players like Frank Lampard and John Terry queued up to get their photos taken with him!

'Gift Grub 6 - The Special One' album is now available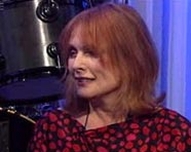 Blondie
Legendary New York band, Blondie appeared on Tubridy Tonight last Saturday to perform two of their number one singles.
Debbie Harry and her band started by performing their late 70s hit 'Heart of Glass'. On its release the song made it to the number one spot around the world.

'Heart of Glass' was also a groundbreaker in that it was a cross-over song, merging elements of rock, pop and disco.
The band took a break and returned to the stage to perform their 90s hit 'Maria'.

Blondie's first single in 14 years, 'Maria' was an immediate worldwide success and made Blondie one of the only bands to have had number ones in the 70s, 80s and 90s. Thirty years and forty million albums after they began, Blondie continues to rock.
Blondie will be live at The Olympia Theatre Dublin on 19th and 20th December 2005 and their 'Greatest Hits' (CD & DVD Combo) is out now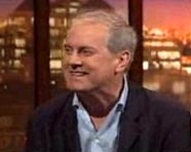 Gyles Brandreth
Last but not least former TV presenter, Tory MP, and prolific writer, Gyles Brandreth discussed his latest book 'Charles and Camilla' on Tubridy Tonight last Saturday.

Through extensive research and personal relationships with members of the Royal family, Gyles Brandreth prides himself on unrivalled insider knowledge of the family.

He told Ryan that Prince Charles is a sweet, caring and sensitive person. 'he just married the wrong wife first time around'. Gyles insisted that Diana wasn't an easy person and from Charles' point of view the marriage to Diana could never have been a success.

Gyles agreed that from an outsider's point of view Diana looked more suited to the role of princess than Camilla and compared Diana to Gwyneth Paltrow and Camilla to 'Murder She Wrote' actress Angela Lansbury - but quickly added that anyone who meets Charles and Camilla is startled by the electricity between the couple.
Gyles concluded by saying 'the queen's motto is go with the flow and has accepted what has happened with good grace'.
'Charles and Camilla' by Gyles Brandreth is now available