Brendan O'Carroll, Tatiana Ouliankina, Aoife Cogan.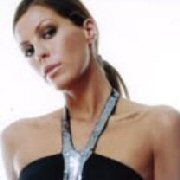 Aoife Cogan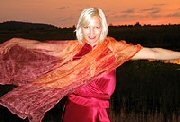 Tatiana Ouliankina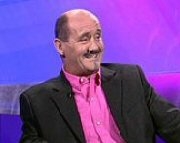 Brendan O'Carroll
On Thursday, December 22nd, The Café celebrated Christmas with a truly festive show. Laura and Aidan chated to comedian Brendan O'Carroll, actress Tatiana Ouliankina and Miss Ireland Aoife Cogan.
Bringing us Christmas harmonies were Tullamore Gospel Choir, while Limerick rock band giveamanakick performed an alternative rock version of Shakin' Steven's 'Merry Christmas Everyone'.
Brendan O'Carroll
Author, actor, director, script-writer, playwright and comedian, there seems no end to Brendan O'Carroll's talents.
Known for his mischievous stand-up repertoire and hilarious characters, Brendan has just released the fourth instalment of his DVD series 'Mrs Brown's Boys'. With special guests, Marion O'Dwyer, Peter Kay, Ken Doherty, Robbie Keane and Keith Duffy, the DVD follows the exploits of the working class Brown family.
The youngest of eleven children, Brendan grew up in Dublin's inner-city and was hugely influenced by his Mum Maureen who was a Labour TD.
Brendan quit school at 12 and tried out a variety of occupations including waiter, disco manager, milkman, pirate radio disc-jockey and painter-decorator. He even ran his own bar and cabaret lounge before he took to the stage as a comedian.
His big break came in the form of an appearance on the Late, Late Show, after which there was no stopping him.
His first video 'Live at the Tivol' went straight to no 1 in the video charts, knocking U2 out of the top slot. In 1994 he was voted Ireland's top Variety Entertainer at the National Entertainment Awards.
'Mrs Brown's Boys' started off as a radio show on 2FM and led to the creation Agnes Browne who became the central character in Brendan's first novel, 'The Mammy', published in 1994.
The book topped the bestseller charts in Ireland for months and was adapted into the film 'Agnes Browne' which was directed and starred Anjelica Huston. Brendan had a small part in the film.
The sequel to 'The Mammy', entitled 'The Chisellers', published in 1995, was also a long-running bestseller. The final book in the trilogy, 'The Granny', (1996) went straight to no 1 in the Irish Bestseller list; the first print-run sold out immediately. Brendan subsequently published 'Sparrow's Trap' set in Dublin's boxing scene and centred on the larger-than-life character Sparrow McCabe.
Brendan's first play 'The Course' had a five-month sell-out run in Dublin in 1995/96 and toured the UK and Canada.
As an actor Brendan has appeared in film of Roddy Doyle's 'The Van' as well as 'Angela's Ashes' and 'The Tale of Sweety Barrett'. He also hosted a quiz show on RTÉ called 'Hot Milk and Pepper'.
This Christmas Brendan also published the charity book 'Dear Grace 2005' in aid of the Grace Nolan Foundation.
Tatiana Ouliankina
Native of Russia, Tatiana Ouliankina has delighted audiences around the country as the gorgeous Lana Borodin in RTÉ's 'Fair City'.
Currently causing a stir on the soap with her "2006 Calendar", Lana reveals her powers of persuasion as she gets residents of Carrigstown to disrobe in front of the camera.
Tatiana was classically trained at the world famous Vahtangov Theatre School in Moscow and then the Moscow State Theatre at Satiricon. Her theatre credits include 'Uncle Vanya' (Sonia), 'Romeo & Juliet' (Juliet, UK tour) and 'Ideal Husband' (Mrs Chevely).
She played her first lead role in 'Love', which won Best Foreign Film at Cannes Film Festival in 1986. Other film and TV work includes 'Short Order' directed by Anthony Byrne, 'Dead Long Enough', 'Proof' and 'Paths to Freedom'.
Miss Ireland Aoife Cogan
Professional model Aoife Cogan was crowned Miss Ireland 2005 and represented Ireland in the Miss World 2005 pageant in China.
From Castleknock in Dublin, the 24 year old represented VIP Magazine as Miss VIP in the Miss Ireland competition. The six foot tall model is an artist and qualified photographer. Her proudest moment to date was having one of her paintings exhibited in the National Gallery of Ireland.
A keen sports woman, Aoife represented her school in basketball, hockey, tennis and athletics. She is also an avid traveller and spent 18 months visiting: France, Spain, Italy, Syria, Hawaii, Australia, New Zealand, Thailand and Indonesia.
While she is currently pursuing a successful career in the Irish fashion industry as a model, Aoife says her ambition is to work in television and photography.
To quiz our guests, text the word CAFE and the guest name followed by your question to 53799 and don't forget to include your name and county.