About One Minutes Jr Network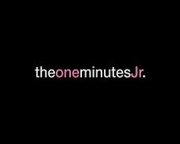 The One Minutes Jr network is a podium, meeting point and green house for creative young people in Europe and Central Europe who want to make themselves heard.
Every year the European Cultural Foundation, Unicef and the One Minutes Foundation organise workshops all over Europe and Central Asia to give youngsters between the ages of 12 and 20 a chance to create their own one minute films.
Young people from different cultural backgrounds, ages and nationalities come together for the workshops to create a unique insight into the world they live in.
Not only do the workshops provide a great learning ground for aspiring film makers, it is also a great meeting place. Participants work closely and intensively together, forming unique relationships which can prove to be long lasting and fulfilling.
One Minutes Jr Competition
Each year the One Minutes Junior runs a competition for young people aged between 12 - 20 and living in Europe or Central Asia to enter.
The winners are announced during the annual international One Minutes festival of the Sandberg Institute which takes place every November.
RTÉ and Finland's public broadcaster YLE were involved in the pre-selection of this year's One Minutes competition. Two young film-makers who took part in a One Minute Jr workshop last year also selected their favourites.
There were are about 350 entries from around Europe and Central Asia in the 2005 competition - double the number for 2004.
There are three categories:
Open Category: The best of the World Jr.
Any topic, theme or genre.
Thematic Category: Inside-Out
"Everybody sometimes belongs, sometimes is being left out. This can be a choice or against your will. Whether you are 'in' or 'out', your position defines your role in society." A One Minute based on this theme.
Sound Category
A One Minutes film based on one of a series of tracks provided.

One Minutes Jr Network
The organisations behind the One Minutes Junior network are:
The European Cultural Foundation - an independent international non-government organisation based in Amsterdam, the Netherlands - promotes artistic and cultural co-operation in the European integration process.
The Sandberg Institute is an institute for post-graduate courses in fine arts, design and applied arts in Amsterdam. Committed to the promotion of One Minutes, Sandberg set up the One Minutes Foundation.
Unicef, the United Nations Children's fund protects children and their rights by providing services and supplies and by helping shape policy agendas and budgets in the best interests of children.
The objectives of the One Minutes Jr network are:
1) stimulate self-expression by young people, motivating you to articulate your opinions and concerns about your community, environment and life;
2) create an international platform for visual communication and exchange of one minute messages unhindered by language barriers;
3) create an alternative space for young people in the media landscape;
4) stimulate networking, debate and discussion;
5) provide a space for informal learning, innovation and creativity;
6) provide a concept that leaves enough freedom to cross the lines between art and journalism;
7) provide a democratic space amidst globalising culture and media in which all young citizens can speak out.