President Michael D. Higgins unveils Ireland's Favourite Painting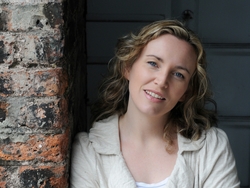 Art critic Cristín Leach Hughes

© Jill Cotter Photography
in a Works special edition all about art ...
But before the final reveal, Cristín Leach Hughes, Bill Hughes and Mike Murphy look at the initial longlist of 100 paintings with John Kelly. From Camille Souter to Francis Bacon, Picasso to Van Gogh, they discuss the ones that got away, those that should have been contenders and the final ten.
In a vox pop conducted on Friday 18th May, the public tell us what they think of the shortlist - Le Brocquy, Burton, Caravaggio, Clarke, Henry, Lavery, Leech, Scully, Vermeer and Yeats.
And finally, President Higgins talks about the IFP campaign and announces the winning work of art.
24th May 2012, 10.15pm, RTÉ One