Thursday 9th May, 11.25pm, RTE 1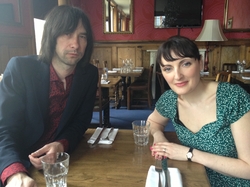 Produced by David Holmes, More Light is the tenth studio album from Primal Scream. Sinéad Gleeson went to London to meet lead singer Bobby Gillespie.
Peter Murphy and Edel Coffey review Mud, the new film from Jeff Nichols, which stars Matthew McConaughey in the title role as a fugitive discovered by two Arkansas boys on a tiny island in the Mississippi river.
Mick Heaney interviews writer Colum McCann about his novel TransAtlantic, a tale spanning 150 years and four Americans who have made their mark on Ireland - Frederick Douglass, Alcock and Brown, and Senator George Mitchell. Colum reads at this year's Dublin Writers Festival. www.dublinwritersfestival.com
Carrie Crowley talks to Jerry Rothwell, the director of Town of Runners, a film about a small town in Ethiopia where competitive running is a way of life. Town of Runners is showing at Guth Gafa, an international documentary festival in Malin, Donegal and Derry city, 16th to 19th May. www.guthgafa.com
And Temple Bar Gallery + Studios show off a new artwork on their rooftop, a three-metre high structure by Garrett Phelan, inscribed with the words, Our union only in truth.
Image credit: in the background of the film review - I Feel Wrecked by Ellen McDermott, courtesy of The Copper House Gallery www.thecopperhousegallery.com