Ulysses takes to the stage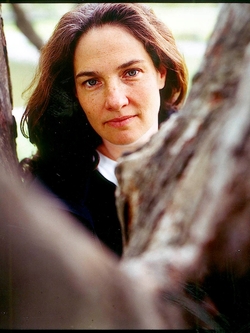 (c) Juergen Frank
Fresh from the Belfast Festival at Queen's, the Tron Theatre, Glasgow production of Joyce's classic runs this week at Project, Dublin and next week at the Everyman, Cork. Mary Murray and Maeve Fitzgerald take The Works through a brief scene and Dermot Bolger talks about adapting a text like Ulysses.
Peter Murphy and Nadine O'Regan review two new music memoirs, Neil Young's Waging Heavy Peace, and Peter Hook's Unknown Pleasures, about iconic band Joy Division and in particular Ian Curtis, its gifted lead singer and lyricist.
Mick Heaney talks to US novelist AM Homes (right), author of May We Be Forgiven, a satire on 21st-century America in the form of a tale of two brothers, Harry, a historian and Nixon expert, and George, a wildly successful TV exec.
Music performance is provided by French guitarist Pierre Bensusan, playing L'Alchimiste for our cameras during a brief trip to Ireland while Seti The First, the cello-based instrumental group led by Kevin Murphy and Thomas Haugh, join us in studio with the track, Sugar to Sealion, from the album, Melting the Cavalry.
The 2012 Corona Cork Film Festival, 11th to 18th Nov, pays tribute to film-maker Paddy Jolley, who died earlier this year, with a screening of his films on its first afternoon. Among these is Burn, made in 2001, about an unusual response to a house fire, an excerpt of which closes tonight's programme.
The Works, Thursday 8th Nov, 10.50pm, RTE 1