John Irving, author of Cider House Rules and The World According To Garp,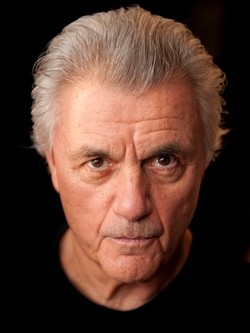 pictured right, discusses his new novel, In One Person, with Sinéad Gleeson - our London correspondent on this programme (see below)!
Cristín Leach Hughes reports from Limerick and the contemporary art exhibition, eva International 2012: After The Future.
Mick Heaney reviews the novels Bring Up The Bodies by Hilary Mantel, sequel to Wolf Hall, and Canada by Richard Ford.
Sinéad Gleeson meets director Ken Loach and screenwriter Paul Laverty about their new film, The Angels' Share, winner of the Prix du Jury at this year's Cannes.
Wallis Bird performs an acapello version of her new single, Heartbeating City, in the Works studio.

7th June 2012, 11.10pm, RTÉ One