Thursday 4th April, 11.05pm, RTE 1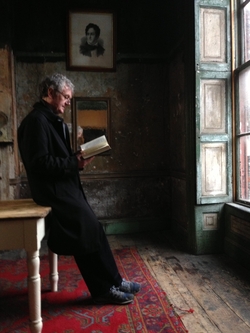 On The Works this week...
Strumpet City by James Plunkett is this year's Dublin: One City, One Book and to celebrate, The Works brings you an extract read by various people including actor Bryan Murray (pictured) who played Fitz in the 1980 TV adaptation.
John Kelly meets Edmund Clark, one of 12 photographers whose work is now showing in Prix Pictet, at the Gallery of Photography. The 12 have been shortlisted for the prestigious 2013 prize, power is this year's theme, and Clark's stark pictures explore the notorious Guantanamo Bay detention camps.
In the 1910s, the New York-based Kalem Film Company sent director Sidney Olcott and screenwriter/actress Gene Gauntier to make films in Co. Kerry. Producer Tony Tracy tells Peter Murphy about his documentary, Blazing the Trail, due to air on Mon 8th April, RTE 1.
On the cusp of four Irish gigs this month and a European tour in April, Belfast band And So I Watch You From Afar talk to Nadine O'Regan about their album, All Hail Bright Futures, and perform the track, Big Thinks Do Remarkable.
The Fields is the tale of Jim Finnegan, a teenager growing up in 1980s Dublin, a time when both the Troubles and the Irish Church cast a long shadow. John Kelly interviews Kevin Maher, an Irish journalist based in London, about his debut novel.