JDIFF, Nick Cave & Anthony Haughey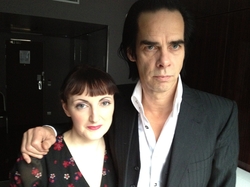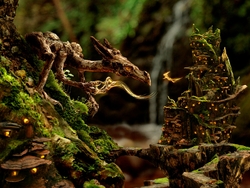 As Jameson Dublin International Film Festival gets underway (14th to 24th Feb), John Kelly interviews two Irish directors taking part, Kieron Walsh about his feature film Jump, and Cathy Pearson about her documentary Get the Picture.
Sinéad Gleeson interviews Nick Cave in Paris about new album Push the Sky Away.
Mick Heaney meets artist Anthony Haughey, whose new exhibition Citizen, now on at the Highlanes Gallery, Drogheda, explores the themes of migration and borders in photographic and video works.
And we finish with a preview of When they put their hands out like scales, a photographic exhibition by Emma Campbell, at the Copperhouse Gallery, Dublin. The gallery also provide the background image (below right) during the review of the Nick Cave album. The image is An Encounter at Greenspindle by Phil McDarby..
The Works, Thursday 14th Feb, 10.45pm, RTE 1