Scannal: Warrington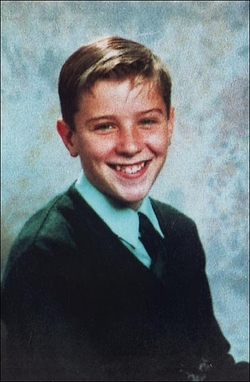 Timothy Parry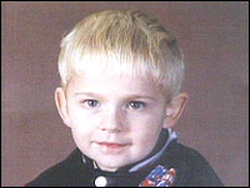 Johnathan Ball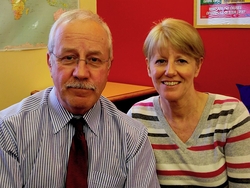 Colin & Wendy Parry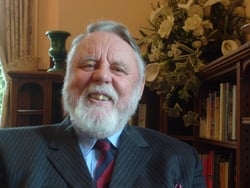 Terry Waite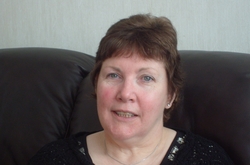 Susan Mc Hugh
On Saturday, 20th. March 1993, the day before Mother's Day, the town of Warrington in North-West England was thronged with shoppers. Without warning an IRA bomb, which had been hidden in a dustbin, exploded and killed, Johnathan Ball, nearly four years old, instantly. Terrified shoppers ran directly into the path of a second bomb which exploded a few moments later. Over fifty people were seriously injured and amoung them, one young 12 year old boy, Timothy Parry, who was out buying football shorts. Timothy spent four days fighting for life before his life support machine was finally turned off.
SCANNAL tonight recounts the story of the awful events at Warrington which mobilised "people power" on both sides of the Irish Sea and helped to change the political landscape of Northern Ireland.
The murder of the two boys caused political and public revulsion both here and in Britain. It became a watershed moment in history. The public backlash began the following Monday, when Susan McHugh, a young Dublin housewife, rang RTÉ's Liveline and asked the Irish people to demonstrate their abhorrence of the explosions. By Saturday of that week over 30,000 people attended a peace rally in the middle of O'Connell Street, Dublin. Peace '93, a new peace group, was formed and numerous other rallies took place throughout the country. Over 100,000 queued to sign books of condolences. St. Stephen's Green in Dublin was transformed into a sea of colour as thousands of floral tributes were left in memory of those who were killed and injured in Warrington.
There was a huge outpouring of grief as the two young boys were laid to rest. Initial anti-Irish feelings in England were calmed by the words of Colin Parry, Timothy's father, who at his son's funeral movingly expressed the hope that his son's death would not be in vain but would instead become a lasting symbol of peace. Inspired by the peace marches in Ireland, groups in Warrington also began to get involved. Among these was the Warrington Male Voice Choir under the patronage of former Beirut hostage Terry Waite.
"We felt the great wave of sympathy that was coming from Ireland; and we felt that we had to respond to that."
Barry Johnson, Warrington Male Voice Choir
Four weeks after the bombing, Colin Parry and his wife, Wendy, appeared on The Late Late Show. The response of the Irish public to their TV appearance is something that lives with them still.
"The following day, we were overwhelmed by the sense of friendship and support going down Grafton Street."
Colin Parry (on the reaction he received after appearing on The Late Late Show)
In the wake of Warrington the pressure for peace began to bear fruit, within weeks the Hume/Adams talks became public leading to the 1994 IRA Ceasefire.
"Many would say that it was the politicians who brought peace to Northern Ireland but I think it was the deaths of Jonathan Ball and Timothy Parry and people power."
Bernie Ní Fhlatharta, Connaught Tribune
Prompted by the expressions of sympathy and support they received as they travelled around Ireland, the Parrys decided to build a lasting memorial to the boys. Seven years after the bombing that stg£3 million Peace Centre was opened in Warrington.
Warrington was back in the headlines again in 1997 for an unexpected reason. During a ceremony of peace and reconciliation at Christ Church Cathedral in Dublin involving the Warrington Male Voice Choir and Terry Waite, The President Mary McAleese, took Communion and this gave rise to a furore within Roman Catholic Church circles and the national media.
"She knew full well what she was doing, she knew people were going to be critical, but I salute her for that act."
Terry Waite CBE (on his reaction to President McAleese receiving communion at the Chirst Church service of reconciliation in 1997)
But however much Warrington stands for a political and public moment in recent history above all it also represents a private tragedy for the Parry and Ball families and friends.
"I often wonder what he would have been like if he had lived, but he is forever young because that's the picture we have of him."
Wendy Parry
Nobody has ever been charged or convicted for the murders of Jonathan Ball and Timothy Parry and for Timothy's parents that is both a torture and a relief. Colin Parry feels that for him it is easier to know that it was the IRA which was responsible for killing his son he'd rather not have a name or face to dwell upon but for Wendy she often thinks of the man behind the bomb.
"Over the years that person must have seen Jonathan and Timothy's faces so many times, he must have children of his own and thought what it would be like to lose them."
Wendy Parry

REPORTER: Padraig O'Driscoll
Producer / Director: FRANK HAND