Scannal - Shanahan's Stamps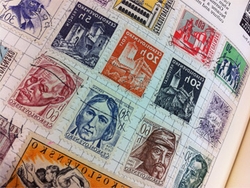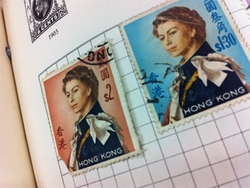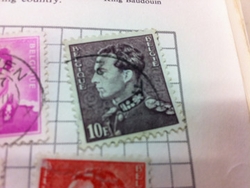 RTÉ One, 12 December 2011 at 7.30pm
Once upon a time there was a spectacularly successful Irish business and financial empire led by a charismatic guru that collapsed in scandal, leading to years of court hearings and leaving thousands of ordinary Irish people to pay the consequences. While this may sound like a news story from recent years, it describes perfectly the Shanahan's Stamps scandal in 1950s Ireland, which is the subject of the latest instalment in the Scannal series.
The story, which will stir memories for older viewers, starts in 1954. Paul Singer, whose Jewish family fled Central Europe in the 1930s, had just left London for Ireland leaving a failed family financial business behind him. He persuaded a well-established auctioneering family, Shanahans in Dún Laoghaire, to set up in business with him, and Shanahan's Stamp Auctions was born.
While the initial plan merely involved the buying and selling of rare postage stamps by the company itself, the ambitious Singer was soon inviting the public to invest their savings in the stamp auctions scheme.
Many of the early investors made incredible profits of 25% to 40%, encouraging thousands more who knew nothing about stamp collecting to entrust their life's savings to Singer. His lavish parties which were attended by the rich and famous convinced even more of the ordinary public that Singer was the man who would make their fortune for them.
However a mysterious robbery of a valuable stamp collection from the company's premises in 1959 drew the attention of the Gardaí to the enterprise. Investors took fright and demanded their money back, which the company was unable to pay. The collapse of Shanahan's Stamp Auctions was followed by the arrests of Singer and the Shanahans on charges of fraud.
There followed years of court actions and sensational revelations about foreign bank accounts, fictitious stamp dealers and bizarre accounting practices. In the end only one person ended up in jail, and it wasn't Paul Singer, the mastermind behind the whole operation.
Five decades later the Shanahan's Stamps scandal still arouses debate. Was Paul Singer a con man who set out from the beginning to defraud thousands of ordinary Irish people of their life's savings or did he really believe in his grandiose schemes? Was the stamp robbery part of a cunning fraud perpetrated by Singer or was he himself a victim in the whole affair? Were the Shanahan family members his unwitting dupes or did they allow themselves to be blinded by the prospect of easy riches? And in the light of more recent events in Ireland's business and financial history, were any lessons learned from the Shanahan Stamp Scandal?
Presenter-Reporter: Fachtna Ó Drisceoil
Producer-Director: Seán Ó Méalóíd

follow us on twitter @RTE_Scannal