Sex, Lies and The Intern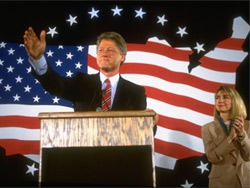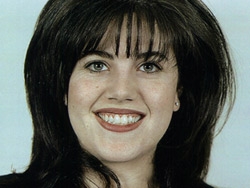 Monday, 10th September, RTÉ One, 7.30pm
January 1998, in a momentous coast to coast TV address, the President of the United States Bill Clinton denied a sexual affair with a White House intern: "I did not have sexual relations with that woman..Ms Lewinsky."
This statement threw 24-year-old intern Monica Lewinsky into the centre of a media and political storm which put the private life and public actions of the 42nd President of the United States under intense scrutiny and eventually led to an historic Senate impeachment trial.
Scannal revisits the story that dominated world headlines and casts new light on this sexual scandal which rocked the American political system to the core.
Pádraig O'Driscoll meets some of the key Washington players in this story who speak for the first time on Irish television about the scandal and their involvement in the unfolding events.