Scannal - The duPlantier Murder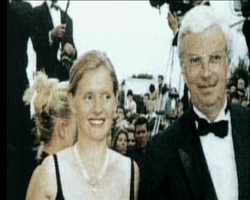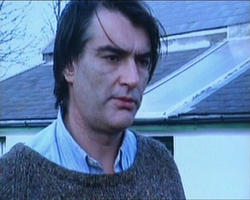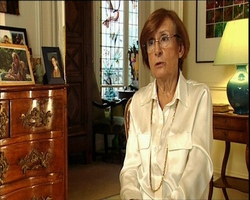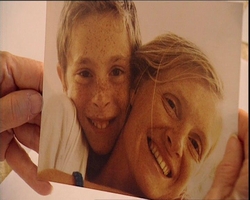 Scannal - Monday 24th November 2008 RTÉ ONE 19.30
Click here to watch the programme...
There hadn't been a murder on the Mizen peninusula in West Cork for a hundred years according to locals but December 23rd 1996 changed all that.
"Detectives believe the murderer's clothes would have been spattered with blood and because of the struggle the dead woman put up before dying the killer would also have been cut and bruised.." Tom McSweeney RTÉ News
The brutal slaying of the well respected French documentary filmmaker Sophie Toscan du Plantier on the eve of Christmas Eve that year - cast a pall over the seasonal festivities not only in the immediate area of Goleen and Schull but right across the country. To this day nobody has ever been charged or convicted for this horrific crime.
"She loved it here...she was always a very happy person when she was here. I'd say - it wasn't a holiday home to her - it was more of a getaway.."
Leo Bolger - Friend and Neighbour
This week Scannal revisits the Du Plantier murder, a story which for 12 years has never been far from the headlines with all of its controversial twists and turns. We talk to those in West Cork who knew her simply as "Sophie" and continue to be deeply affected by her killing. But for her family with no justice, her loss remains an open wound
"We miss her more and more each day. I know they say - time heals but I'm not sure it gets easier maybe the tears and the crying lessen but it's her absence that's unbearable"
Mme Marguerite Bouniol - Sophie's Mother.
.Sophie's family learned of her killing from reports on the french media that night but it was to be over 30hours before her body was examined and removed from the scene of the crime. In the early days media speculation about the murder was rife - but the Gardaí did not seem to have any obvious suspect. A local stringer Iain Bailey who'd reported on the crime was to become the controversial focus of the enquiry - arrested twice he gave many media interviews acknowledging that he was a suspect but denying he had anything to do with the murder and he was never charged. Despite huge interest in the case in France as months lead to years it seemed no closer to being solved. When Bailey took a libel case against 8 newspapers which attracted huge interest to such an extent that the presiding circuit court judge had to remind those in court that it was not a murder trial but rather a civil libel case. However the trial did lead to a massive amount of testimony coming into the public domain about Bailey and the crime for the first time. .
Bailey lost his cast against 6 of the 8 and was finally granted €8000 in damages.

All this time Sophie's family in France were suffering, not simply because of her loss.
"Officially we were given no information. I couldn't believe it. I thought the family should matter. In spite of everyone's kindness as far as the Irish law is concerned the family doesn't exist. Even If your sister or daughter is murdered you've no right to any information."
Mme Marguerite Bouniol - Sophie's Mother.
In 2008 - after seeking justice for over 11 years - the Irish Authorities have finally agreed to send the files to their counterparts in France. Sophie's body has been exhumed and French lawyers and investigating magistrates are hopeful that with the advances in forensic analysis enough evidence can be gathered to bring a prosecution.

"I still really don't understand - there's alot of strange things that have happened around this case..." Leo Bolger
But many feel that until there is a successful prosecution in this case there will be forever a kind of collective feeling of guilt and shame amoungst the community not just in West Cork but right across the country that such a horrific crime can have been commited against an innocent visitor to our shores.

REPORTER: PADRAIG O'DRISCOLL
Series Producer & Directed by KEVIN CUMMINS