Scannal: Boston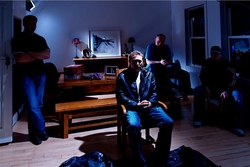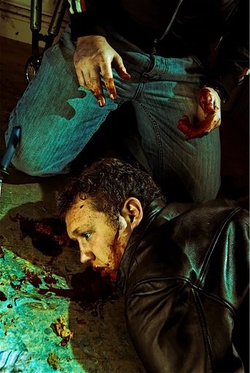 Scannal reveals the dramatic back-story to the IRA gun-running fiasco for which Martin Ferris TD got 10 years in jail. It's an incredible tale of mafia murder and high level FBI corruption with the main mobster still on the "10 most wanted" list together with Osama Bin Laden.
November 1984, two hundred miles off the Kerry coast, 7 tonnes of arms and ammunition are transferred from an American fishing boat, The Valhalla from Boston, to a tiny Fenit based trawler, The Marita Ann. As the trawler made its way back to the Kerry coast the Irish Navy swooped and all on board were arrested. The skipper, a Kerry fisherman and Republican activist, Martin Ferris, who later would go on to be elected Sinn Féin TD for Kerry North, spent ten years in jail for his part in the gun running operation, but that's only half the story

While the Marita Ann was arrested, the Valhala escaped back to Boston and later in the same month, John McIntyre (32) the engineer on board the Valhalla during the gun-running, was lured to a South Boston house, where he was chained to a chair, interrogated, tortured and eventually shot and buried under the basement floor. He was murdered to protect the source of the arms shipment to the IRA, which was organised by the notorious Whitey Bulger crime gang in south Boston. McIntyre's mysterious disappearance and the dramatic discovery of his body almost twenty years later, was to grip the US media. McIntyre's involvement in the Marita Ann gun-running would lead to the downfall of some of the most notorious gangsters on the east coast of the USA and would expose the corrupt underbelly of the FBI.
On that fateful night off the Kerry coast in 1984, little did the gun-runners think that although the operation was to be a failure, the repurcussions would still be felt twenty years later, on both sides of the Atlantic.
Scannal goes to Boston to reveal the dramatic story behind the Marita Ann. Those responsible for organising the arms shipment, the kidnapping and murder of John McIntyre speak for the first time on Irish Television. We learn of the devastating effect McIntyre's murder had on his family and how it lead to very senior FBI agents being convicted of murder and the FBI itself being successfully sued in a multi-million dollar landmark case.
REPORTER: Pádraig O'Driscoll
PRODUCER / DIRECTOR : Sonia NicGiolla Easbuig
SERIES PRODUCER : Kevin Cummins