Scannal - The Mother And Child Scheme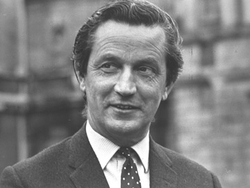 60 years ago on this day - 11th of April 1951, Dr. Noel Browne resigned from office as Minister for Health. Thus ended a three-year cabinet career characterised by brilliant achievement and bitter disappointment.
The final blow for Browne was the failure of the Government, in the face of opposition from the Roman Catholic Church and elements of the medical profession, to support his plan to introduce free medical care for all mothers and their children up to the age of 16 regardless of income. The intervention of Catholic Archbishop of Dublin, Dr. John Charles McQuaid, signalled the first major battle between Church and State in modern Ireland.
follow us on twitter @RTE_Scannal