FÁS Expenses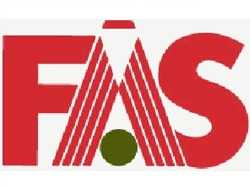 Monday, 9th September 2013, RTÉ One, 7.30pm
In November 2008, an article by Shane Ross and Nick Webb published in the Sunday Independent, lifted the lid on the lavish expenses regime that existed among certain members of the State training & employment authority - FÁS. There were details of taxpayers' money being squandered on top hotels, fine dining, golf outings, beauty treatments, pay-per-view movies and even business-class travel for spouses. Their exposé was to rock the Irish political world and caused the public to react with absolute fury.
"You had this State agency, set up to help the unemployed, completely having lost sight of its objective and, instead of that, lavishing luxuries on the elite. Whatever leisure activities they wanted to indulge in were paid for by the taxpayer."
Shane Ross TD - Journalist "Sunday Independent"
The day after the article was published the director-general of FÁS, Rody Molloy, was heard on RTÉ Radio 1 'Today with Pat Kenny' defending the organisation's spending and expenses. It proved to be a PR disaster. Molloy's sense of entitlement to first class travel and his defence of FÁS expenses infuriated the public. Questions over payments for hotel pay-per-view movies were dismissed as "Chicken Feed"!
"I was driving when I heard that Pat Kenny interview and the reason I remember is that I nearly had a crash!"
Conall Ó Móráín - Financial Journalist
The pressure was on and the following day FÁS announced that Molloy had resigned as director-general, but not before he had negotiated a bumper severance package, sanctioned by the then Tánaiste Mary Coughlan. (Although details of this deal wouldn't surface for another year).
"He had been given a massive top-up to his pension. He got €900,000 more than he should have, plus a fancy Audi A6 motor car. This was payment for failure on a biblical scale."
Nick Webb - Journalist "Sunday Independent"
As the Public Accounts Committee and the Comptroller and Auditor General delved deeper into FÁS's shoddy spending habits and practices, more details were to emerge. €600,000 was spent on making a series of television adverts promoting FÁS that were never aired, €6.7 million was spent on a new National Construction Centre in 2009 at a time when the building bubble had burst, and €1.7 million was wasted on a new website aimed at enticing foreign workers into Ireland. The board members of FÁS also resigned over the controversy.
SCANNAL looks back at the FÁS debacle through the eyes of some of the main players - Shane Ross and Nick Webb as well as contributions from financial commentator Conall Ó Móráin and Nuacht RTÉ Political Correspondent - Rónán Ó Domhnaill.
Presenter / Reporter Garry Mac Donncha
Producer / Director Seán Ó Méalóid
SCANNAL - FÁS
I mí na Samhna 2008, d'fhoilsigh an Sunday Independent alt a bhain stangadh as saol polaitíochta na hÉireann agus a chur déistin ar an bpobal. San alt nochtadh Shane Ross agus Nick Webb dindiúrí faoin réimeas costaisí a bhí i bhfeidhm i measc cuid de bhall foirne Ghiomhaireacht Fostaíochta an Stáit - FÁS.
Tugadh le fios gur caitheadh airgead go meargánta ar eitiltí, béílte, síntiúsí agus fiú scannáín íoc ar amharc. Ar an Luain agus an bhrú ag méadú de bharr na foilsithe, ghlac Ard-Stiúrthóir FÁS Rody Molloy le cuireadh dul ar RTÉ Radio 1 "Today with Pat Kenny" chun caitheamh na heagraíochta a chosaint. Cinneadh tubaisteach a bhí ann a rinne níos mó dochar ná maitheas. Ní raibh aon rogha ag Molloy ach eírí as a phost.
Tháinig sé chun solais ina dhiaidh sin gur caitheadh €600,000 ar fhógraí teilifíse nár craoladh riamh, €6.7 milliún ar Ionad Nua Foirgníochta in aimsir lagthrá eacnamaíochta agus €1.7 milliún ar shuíomh idirlíon nua chun eachtrannaigh a mhealladh go hÉireann.
San eagrán seo caitheann SCANNAL súil siar ar na heachtraí seo tré shúile Shane Ross agus Nick Webb, a bhí lárnach i mbriseadh an scéil, agus cloisfear freisin ó na tráchtairí Conall Ó Móráin agus Comhfhreagraí Polaitiúil Nuacht RTÉ, Rónán Ó Domhnaill.
Laithreoir / Tuairisceoir Garry Mac Donncha
Léiritheoir / Stiúrthóir Seán Ó Méalóid