Scannal - Eileen Flynn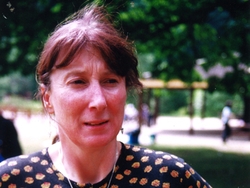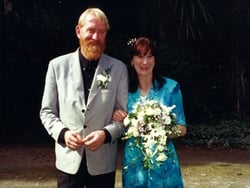 At the beginning of the 1980's the town of New Ross, Co. Wexford was rocked by a local scandal, which very quickly grabbed national headlines. Eileen Flynn was dismissed from her job at the Holy Faith Convent Secondary School after she became pregnant and gave birth. She was in a relationship with a local publican Richie Roche, a separated father of three young children and vice-chair of the local Sinn Féin Cumann.
SCANNAL revisits this huge controversy which went all the way to the High Court and caused deep divisions in Ireland almost 30 years ago.
The woman at the centre of the controversy, Eileen Flynn, fought her dismissal at the Employment Appeals Tribunal, the Circuit Court and the High Court but lost at every stage. The Nuns successfully argued that her lifestyle - her relationship with a married man - was contrary to the ethos of a catholic school.
Eileen became a symbol for the tensions in Irish society around issues of sexual morality and especially for those who wanted to see a separation between Church and State.
Richie Roche reflects back on the tough choice that Eileen was faced with of either giving up her child and her relationship with him or giving up her job.
"In the end she said she wouldn't swap all the jobs for a hair of his head"
Richie Roche
Susan McKay (National Women's Council) remembers the early 1980's as
'an exceedingly bleak time for women in Ireland' Anne Lovett, The Kerry Babies Case and Eileen Flynn represented an appaling period for women around issues relating to sexual morality, pregnancy and fertility.
Eileen Flynn was not a union member which former Wexford ASTI union representative Michael Waddell believes spelt disaster for her, while many in the union were relieved she wasn't a member.
" There was an attitude - thanks be to God that's not our mess" Michael Waddell
Her legal representative Simon Kennedy believed that they would eventually win the case. She believed she was fighting for a basic principle, the right to have a private life. When Eileen called a halt to the legal battle, Simon says "the way we reconciled it was, we lost the case but won the country"
Over the years the scandal has for some deepened rather than diminished. Senator Joe O'Toole is angered by the clerical sexual abuse that we now know was taking place in the the diocese of Ferns around the time that church authorities were making an example of Eileen Flynn. The judgement which upheld her dismissal has since been enshrined in legislation which Senator O'Toole believes is a matter of controversy to this day particularly amoungst Gay and Lesbian teachers who fear they could now face dismissal.

Almost twenty years after her dismissal Eileen Flynn got the chance to go back to the job she loved the best. Local primary school principal Brian McMahon remembers clearly the day that he called Eileen Flynn to offer her substitute work. This lead to a temporary contract followed by a permanent position in 2006. At long last she was back doing what she was passionate and very good at - Teaching.
But in September 2008 Brian experienced "the worst day of his teaching career", when he got a phone call to say that Eileen had died suddenly. She was fifty three years of age. Ar dheis Dé go raibh a hAnam.

Reporter: PADRAIG O'DRISCOLL
Executive Producer & Directed by : KEVIN CUMMINS