Doctor Death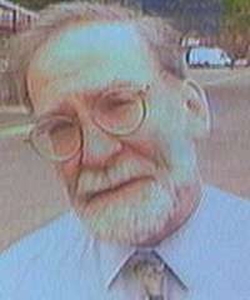 1998 - a sleepy, old, north of England mill town became the focus of a worldwide media frenzy. Hyde, on the outskirts of the city of Manchester, was already associated with the Moors Murderers; Ian Brady and Myra Hindley, but their heinous crimes were to be dwarfed in scale by the callous work of the quiet, soft spoken, local GP. Dr Harold Frederick Shipman who, it was revealed, had for over 20 years silently murdered with impunity hundreds of victims, making him the biggest serial killer in the western world. He was responsible for the deliberate killing of at least 215 of his patients, mostly, but not exclusively, women and several of them Irish.
"There was a saying in the town afterwards that if he wasn't killing you he was the best doctor in town " Jean Ritchie, Co-Author: " Harold Shipman - Prescription for Murder"
"It became obvious to me as a priest and understanding human nature that he got a pleasure out of killing people - and watching people die." Fr. Denis Maher P.P., St. Paul's Parish Hyde
Shipman was arrested by police investigating reports of suspicious circumstances surrounding the death of his last victim, Kathleen Grundy, a former Mayor of the town. Her daughter raised questions about the unexpected nature of her death and the appearance of a "new" will in which Grundy's entire estate was left to her G.P., Dr. Shipman.
"Kathleen Grundy's will could have been better forged by an average 11 year old- it was a very very poor effort He knew about all his patients - that Kathleen Grundy's daughter was a lawyer and suddenly she " decided" to make a will and leave everything to himself - very crudely done" Jean Ritchie
"I was telephoned and told of the concern about Mrs Grundy's will - one of the questions I had was - did we not investigate a doctor earlier in the year? what ? is there a connection ? and the response came back ?yes it's the same doctor!? and you immediately start to think - did we do it right earlier on in the year ? what are we going to uncover ?" Former Chief Supt. Bernard Postles
Earlier in the same year Greater Manchester Police had carried out a cursory inquiry arising from concerns expressed to the coroner by another local GP about the rate of sudden deaths linked to Shipman's practice. The police inspector in charge found no basis for the concerns and Shipman would go on to kill three more women before he was finally apprehended.
"It's an enormous allegation to suggest that a doctor is killing his patients. it didn't take long - only a matter of a week or two .. this is genuine - he is - he has.. murdered Mrs. Grundy. that's what the evidence is telling us" Former Chief Supt. Bernard Postles
Shipman never admitted any of his crimes or any culpability. The detailed investigation, lead by Chief Supt. Bernard Postles, which involved the exhumation of the bodies of 12 of his former patients, provided sufficient evidence for him to be charged, tried and convicted of the murder of 15 patients. But this was just the tip of an horrendous history going back decades which left hundreds of families wondering whether or not their own loved one been murdered. Eventually a full public inquiry was set up under Dame Janet Smith to uncover who he had actually killed and why he had been able to kill so many, over such a long time. The Inquiry sat for 3 years and published 6 reports with almost 200 recommendations to tighten controls on doctors.
Shipman was sentenced to life imprisonment with no prospect of release. In 2004, on the eve of his 58th birthday, he was found hanging in his cell in Wakefield Prison. His suicide cheating many families of the slim hope that he might, someday break his silence and they would learn the truth of what happened to their relative.
SCANNAL looks back on the shockwaves across not only Manchester but the globe when, in the autumn of 1998, the mass murder of the world's worst serial killer was exposed. Key people directly involved in the case speak of their experiences; Former Chief Superintendant Bernard Postles who lead the police investigation which resulted in Shipman's conviction; Cllr. Joe Kitchen (Civic Mayor of Tameside), who found out during the investigation that his mother, Alice Kitchen from Carrick- on- Suir had been murdered by Shipman; Chris Bird ( former Director of Manchester City FC) copes with the revelation that his mother was one of Shipman's victims; Fr.Denis Maher, Parish Priest of St. Paul's RC Church Hyde (originally from Tipperary, many of Fr. Denis' parishioners, several of them Irish, were victims of Shipman) who witnessed all the exhumations; Jean Ritchie co-author of "Harold Shipman - Prescription for Murder" together with Gillian Ní Cheallaigh formerly of TG4 and BBC, as well as Máirín Ní Ghadhra, RTÉ RnaG, try to make some sense of the mindset and systems failures that lay behind and facilitated mass murder at the hands of a local GP.
"No, I don't think everything has been put in place that should have been. Certain things have tightened up. I think a determined doctor could probably still do it. What you have to remember is that a doctor like Shipman is unlikely to come along again. He's one in a million - one in several million. So the chances of somebody doing it again on the scale that he did it are probably remote." Jean Ritchie