Scannal - Bad Blood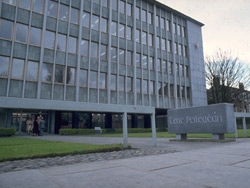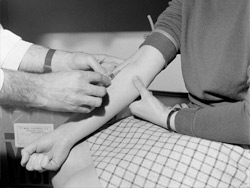 Monday, 6th February, RTÉ One, 7.30pm
On the 21st February 1994 the Blood Service Transfusion Board convened a press conference at their Dublin headquarters. Most journalists had never been inside Pelican House before and had no idea what to expect. The Board announced that some women had been infected with Hepatitis C by contaminated blood products manufactured by the Board itself. They assured the public that the number of women likely to have been affected was small and they mentioned some possible health effects of Hepatitis C such as jaundice.
However as the truth was forced from a reluctant bureaucracy over the following years, it became clear that this was biggest health scandal ever to occur in Ireland. Contrary to the impression given at that first press conference, over a thousand people have been infected with Hepatitis C as a result of the negligence of the BTSB. Furthermore, Hepatitis C is a potentially life-threatening disease and to date at least 146 people have died as a result of this scandal.
The best known of these, Donegal woman Brigid McCole, took a High Court case against the State and the BTSB with the intention of forcing full disclosure. However the State and the BTSB opposed her every step of the way, even as she lay on her deathbed. After her death the story of how the state treated her became a political and public controversy. The then Minister for Health Michael Noonan eventually bowed to public pressure and announced both a statutory compensation tribunal for the victims of the Hep C scandal and a tribunal of Inquiry into its causes.
Scannal - Bad Blood - tells a story of shocking failures, wrongful acts and even negligence on the part of the organisation charged with protecting the nation's lifeblood. Those responsible have never been convicted or held accountable, while the victims suffer a life sentence of illness, or even death.
Viewers affected by issues raised in this programme can contact Positive Action, the support-group for sufferers of Hepatitis-C and their families, at these numbers and addresses.
Positive Action Details:
Email: info@positiveaction.ie
Phone: 01-6762853
Lo-Call: 1850 200 231
Website: www.positiveaction.ie
Transfusion Positive:
Phone: 01-6398855
Email: transfusionpositive@eircom.net
Website: transfusionpositive.ie