The Catherine Nevin Story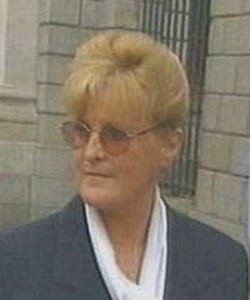 Catherine Nevin
In 1996, Tom Nevin is shot dead at his pub in Co. Wicklow. His wife, Catherine, is found gagged and bound in their home above the bar. There is jewellery strewn around the house, a television at the top of the stairs - but no sign of a break-in. On Tom Nevin's body, a wallet with Ir£200; in the till beside his corpse, Ir£400, all untouched.
What exactly happened that night in Jack White's pub? And just how did Catherine Nevin come to be one of Ireland's most infamous murderers? For Scannal this week, Bláthnaid Ní Chofaigh investigates the extraordinary events of that night and in the weeks - and years - after Tom Nevin's murder. The programme traces the story as it unfolded to the nation at the time and pieces together the inconsistencies that lead to the eventual arrest and conviction of Tom Nevin's wife, Catherine.
The story is one of the most extraordinary and scandalous crime stories this country has known in recent times. It brings together a cast of characters from the IRA, the Gardaí and the judiciary in a story of greed and ambition that is as incredible as it is real.
Reporter: Bláthnaid Ní Chofaigh
Producer/Director: Cathal Watters