Dr Michael Neary - Conspiracy of Silence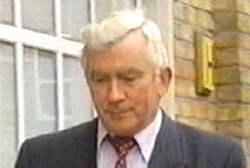 Dr Michael Neary
Dr Michael Neary began work as an obstetrician in Our Lady of Lourdes Hospital in Drogheda in 1974 and during his time there he performed an extremely high rate of Caesarian Hysterectomies until he was suspended in 1998. How and why did this happen?
Even though a compensation board was set up earlier this year for the victims of Michael Neary - many questions remain unanswered. Judge Maureen Harding Clarke's report was highly critical of Lourdes Hospital and the medical profession in general. When the public heard reports of his victim's horror stories they wondered how this brutal regime could have been allowed to continue unchecked for nearly a quarter of a century?
Michael Neary spent twenty four years as an obstetrician in Our Lady of Lourdes Hospital Drogheda, during this time he performed 129 caesarian hysterectomies, where he removed women's wombs shortly after they had given birth. The average for most obstetricians would be less than five in a career. The monitoring of surgical practices was so inept at Lourdes Hospital that this bad and dangerous practice was allowed to continue. When staff raised concerns in the late seventies, they were not taken seriously, partly because of the almost godlike status of surgeons at the time.
In 1997 the running of the hospital changed from the Medical Missionaries of Mary to the North Eastern Health Board and with the changeover, new staff were appointed in all areas. Staff who had worked in other hospitals started asking questions about the practice of Neary and some of his fellow obstetricians and their particularly high rate of caesarian hysterectomies. (Worryingly another obstetrician Finian Lynch performed thirty nine of these operations within a fifteen year period).
It took the courage of two midwives- at great risk to their own careers- to bring the matter to the management of the hospital: this time the complaints didn't fall on deaf ears. However although the hospital expedited these complaints quickly, it took a further eight years before there was resolution for the women. The Medical Council's Fitness to Practice committee took three years and 37 days of hearings before finally striking Neary off the medical register.
Scannal talks to two women whose lives were deeply affected by Neary's actions.
Cathriona Molloy was 26 years old when she gave birth to her second child and subsequently had her womb removed. It took her a long time to recover.
"When Seamus started to grow out of different clothes and growing out of his high chair and his cot and when he started playschool, you knew that was the end and that you were never going to have another baby."
"We were told we were lucky as mothers of the North-East to have such a caring obstetrician. I most certainly don't think that I was lucky to have a doctor like Dr. Neary and I certainly don't think that he was a caring obstetrician."
Bernie Mhic Gabhann had her womb removed after the birth of her 4th child. Her medical files went missing from the Lourdes Hospital and still haven't been found.
"I was distressed. This thing from within me was gone. It wasn't like a hand or a leg, everything inside me was crying for this thing, which I had never seen, but which had been taken away from me."
"Why didn't he seek help of some kind? I don't think that's the type of person he was. How could this have continued for so many years?"
Also interviewed are Colm McGeehin, a solicitor who represents a lot of the victims of this scandal.
"I believe that there wouldn't be an end to the Drogheda scandal or any conclusion, if it weren't for Patient Focus. They were a very united group and very effective campaigners."
"Consultants in Ireland have their own little independent empire and until they are held accountable and have to provide reports, and until there is a audit of all hospitals in the country, what happened in Drogheda could happen again."

The eminent English obstetrician Dr. Richard Porter, who viewed a lot of files, talks about the high number of hysterectomies involved, compared to other hospitals.
"My conclusion has to be that he performed considerably more Caesarian Hysterectomies than was appropriate. That his thresholds for performing this major procedure were lower than they should have been."
"These are women who should be given an enormous amount of sympathy and a lot of tender loving care after this dramatic and fairly mutilating operation. I'm not convinced from what I've read if they received it."
Local journalist Caroline Kavanagh talks about how the decision to suspend Dr Michael Neary split the local community.
"There was a split among his patients and among the local people at the time. Emotions were running high."
Dr Alf Nicholson of the Our Lady of Lourdes Hospital talks about the effect the scandal had on the hospital and how they have learned from this episode and moved on.
"I think that people had concerns, but they felt because of the prevailing atmosphere at the time, that doctor knew best and Dr. Neary knew what he was doing and that he was saving lives as he stated to the patients he was working on."
"The missing files were stolen files and they were misappropriated by people who had an intimate knowledge of the workings of the medical records department, and who tried to cover up the extent of Caesarian Hysterectomies in this hospital."
Producer/Director: Kevin Burns
Presenter/Reporter: Garry Mac Donncha