Scannal! Flynnasty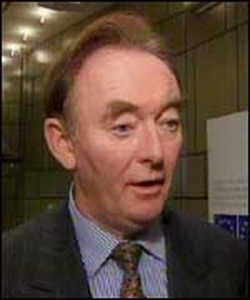 Padraig Flynn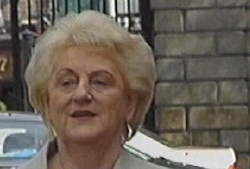 Dorothy Flynn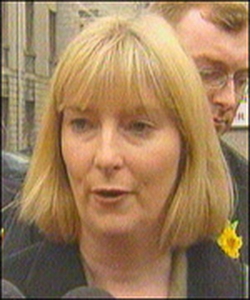 Beverly Flynn
Padraig Flynn - held some of the most important Irish cabinet posts, went on to become Ireland's European Commisioner and was spoken of as a future Taoiseach.
He expected that his daughter Beverly who followed him into politics would be even more successful. But all those dreams were shattered. shattered utterly when arrogance overtook their ability.
"I see them as people who are clever, intelligent, articulate, maybe overly fond of themselves, very interesting, indeed too interesting sometimes; people who have a gap in their understanding of life; people who think they are outside the normal rules of business and politics. But nobody is outside those rules and they only damage themselves by thinking so." Cathal Mac Coille, Broadcaster.
A notorious appearance on the Late Late Show was the beginning of the end for Padraig Flynn and what he'd hoped would be a political dynasty. As a result of his appearance, Pee Flynn was thrown into the heart of the tribunal's investigations into payments to politicians. Together with Beverly's unsuccessful libel action against RTÉ this brought to public attention affairs which the Flynns would rather have kept secret, involving tax evasion and personal enrichment from a huge political donation.
But it wasn't just Pee & Beverly - other members of the "Flynnasty" have also gained notoriety. The quiet woman in the background, Dorothy, wife of Pádraig, told a tribunal of enquiry she couldn't remember how she came to open bogus offshore accounts and buy a farm in North Mayo. Another daughter, Audrey, was accused by a judge of "breathtaking arrogance" in her attitude to the laws of the land. Yet for many in Castlebar the Flynns remain local heroes. Flynnasty is a story of power, money, ambition and of ultimate ruin - a story about an extraordinary Irish family.
Produced and presented by Fachtna Ó Drisceoil