SCANNAL - Nicky Kelly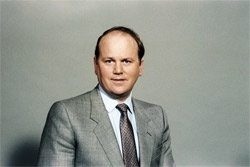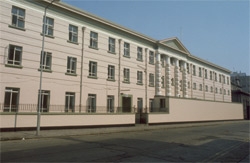 This is the strange and scandalous story of the Sallins Mail Train robbery and an Ireland of the 1970's and 80's. It was one of the biggest and most dramatic robberies ever committed. It would give rise to what is still the longest criminal trial in the history of the State, allegations of Garda brutality and a landmark miscarriage of Justice - this is the Nicky Kelly story.
At a time when the troubles were at their height and paramilitary groups and off-shoots on all sides were active both North and South, the State felt very much under attack and responded with a panoply of legislation and jury-less courts. It was in this explosive atmosphere that Kelly, along with dozens of other political activists, were arrested as part of the Garda investigation of the Mail Train robbery. Eventually five men would face trial. The only evidence produced against them were statements made during interrogation while they were in Garda custody. The legal arguments as to whether this evidence was admissible were at the heart of the trial.
Controversially, the defence lawyers claimed one of the three Judges was sleeping through much of the case. Indeed Judge O'Connor's sudden death caused a re-trial. The whole prosecution began again from scratch. In the second trial the court finally ruled the disputed statements admissible. Nicky Kelly could see the writing on the wall. He decided to skip bail and abscond rather than be jailed for something he denied having any hand, act or part in. In his absence he was found guilty and sentenced to twelve years penal servitude, along with his co-accused Osgur Breatnach and Brian McNally. From prison, they both successfully appealed their convictions and within eighteen months, in May 1980, were freed.
Restoring his innocence would prove to be far more difficult for Nicky Kelly. In June 1980 Kelly was arrested on arrival in Shannon as he returned to Ireland from being "on the run" in the USA. He was sent to Portlaoise Jail to begin his original twelve year sentence. For the next four years, while locked up, he would exhaust the judicial appeals system, be the focus of a huge international campaign and go on hunger-strike before he would be finally released, by the then Minister for Justice, Michael Noonan, on "humanitarian grounds".
However, it would take another seven years and the fall-out of an RTÉ Television programme "Wednesday Report" before Nicky Kelly's innocence would be formally acknowledged by the Government with a Presidential Pardon and subsequent compensation - a full 16 years after the robbery. But in all this, there has never been an explanation of, or investigation into how this miscarriage of Justice could have ever happened.
"..I think I am fortunate in having survived it. I don't see any benefit in being bitter and twisted about it - I think it would do more damage to myself and probably achieve nothing but I will never forget it." Nicky Kelly - RTÉ Scannal 2014