This Is Me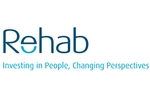 This is Me a unique and truly inspiring observational documentary series which follows the lives of exceptional Irish people. Each week the viewer is invited to spend time with 'me', one of a group of people who have allowed cameras to access their lives and to see how they live each day. The central character is given the space and time to share their thoughts, experiences and reflections on their life.
Episodes
Programme One: Pamela Hackett
The first of a new series of This is Me tells the personal story of 60-year-old Pamela Hackett; a petite, articulate and good looking woman. For 50 years Pamela knew she had 'something' but didn't know what. Pamela now knows that she has been living with Tourette Syndrome (TS) all her life.
Born in 1950, it is remarkable to think that until May 2000 Pamela had no idea what she was suffering from. She happened to be listening to Health Report on RTÉ Radio One. She contacted the Mater Hospital and within five minutes of her appointment she was diagnosed with Tourettes. After 50 years in the dark, the relief was immense. Growing up Pamela had been mocked, even by her own family, for her physical behaviour, but now at last she knew what she had.
Pamela's 'tics' come in the form of coughing, grimacing, shrugging her shoulders, shaking her legs and blinking her eyes. In public, she is able to control her tics by holding them in; however after a while they will start to 'escape'. This can make Pamela tense and her efforts to control the tics leads to chronic tiredness.
Pamela is a proud grandmother who looks after her grandchildren Aaron, Kevin and Adam and also cares part-time for her mother 90-year-old Rachel, who was diagnosed with Alzheimer's in 2008.
Programme Two: The White Rose
Lynda Ward has albinism and 2010 is a big year for her. She turned 18 and is sitting her Leaving Cert. Lynda lives at home in Ballyforan, Co. Roscommon. She has two brothers, Jason, 22, and Kevin aged 15. Jason too has albinism. Having a brother with the same condition makes it slightly easier for Lynda. Her older sister Nicola is in college. Neither Kevin nor Nicola has albinism - they both have jet black hair. The family moved to Roscommon from Dublin 13 years ago. They own and run the local pub 'The Hook and Tackle'.
Having albinism seems at times to trigger one long round of misunderstanding and faux pas. Linda thinks its harder being a woman with albinism. She is shouted at and called names.
Put simply, albinism is a genetically inherited condition. Melanin is a pigment which determines skin colour. Lynda has too little of this pigment and as a result has very fair hair and pale skin. Lynda's positive attitude stems from her parent's and family's attitudes. When Kevin was born Kathleen and Philip had no idea what was wrong with him, but they remained positive.
Like all albinos; Lynda is registered blind. Glasses make no difference to her. Her eyes are constantly moving; this doesn't bother her in the slightest but she says it bothers people who meet her for the first time.
Albinism is very rare. Almost nothing is known about it. One in around 17,000 people has the condition. The lack of information about albinism makes Lynda feel slightly helpless.
Programme Three: Ataxic Cerebral Palsy (ACP)
Nine-year-old Jack Cadwell lives in Bunratty Co Clare, with his parents Emer and John and four year old brother Michael. He is a fun loving, endearing boy who is full of mischief. He also has Ataxic Cerebral Palsy (ACP). He loves structure. A white board stands on an easel in the kitchen. It contains the family's weekly schedule: from horse riding, to hurling to piano lessons, it's a busy household.
Jack's was diagnosed with ACP when he was two-years-old. ACP affects the muscles in Jacks arms and legs, hindering his ability to walk unaided. Life can be a little frustrating for someone with Ataxia Cerebral Palsy.
Emer and John are always trying to think of new things that can make life a little bit easier for Jack. Before Aggie people would see a walking frame first and then Jack. While it was necessary the frame created a stumbling block to Jack's social interaction. Aggie is one of five stability dogs in Ireland. She is specially trained to help Jack walk by knowing how to act in different scenarios.
Three or four years ago Jack Caldwell considered himself to be the only kid in the world with sticks. But a two year old golden retriever has changed that. Aggie is very important to Jack as life can be a little bit isolating when you are growing up with a disability.
Programme Four: Down Syndrome
John Casey defies expectations. He is the middle son in a family of three brothers and one sister. The 38-year-old from Limerick City has Down Syndrome but this has never allowed his disability hold him back from his ambitions.
From the time John was old enough his family talked to him about having Down Syndrome. Their approach helped to increase his awareness and form the person he is today. John is very aware that he is different. He takes pride in this as it allows him to engage closely with people outside of his group.
John has been dancing since the age of 12. He has a wild imagination. His stories of dragons and princes inform and motivate his dance moves. His unique talent was discovered by the Daghdha Dance Company. He is an artistic advisor with Daghdha and he works closely with the dancers and the company's director Michael Klein. His outlook and perspective inspires and challenges a wide field of scope for the artists.
John's mental wellness is about been accepted for who he is. Walking from the Garvey Centre to the bus stop or around 'my Limerick'; John can sometimes be on guard, conscious of other people.