The Takeover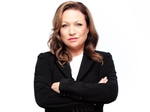 What would happen if the boss of your company was sent away? And if the rank and file workers were left to run the business, any way they choose?
The Takeover is RTÉ's new format series that sees the boss of a company surprise their employees and leave them entirely on their own for two weeks to make the changes they've always dreamed of. This six-part series originated as a pilot initially aired as part of RTÉ's Format Farm scheme last year.
In every company across Ireland, bosses struggle to find ways to think outside the box and keep their companies profitable while workers fantasise about what they would do if they were in charge. The Takeover challenges both boss and staff to put their money where their mouth is!
Will the workers come together to answer the challenge? Or will chaos ensue? They'll be out of their comfort zone, but no one knows the company better than them.
What happens when they encounter the harsh realities of running a business? How do shop floor staff cope with life in top level management? And does it breathe new life into the company?
Business expert Norah Casey is on hand but it's not her role to save the day. It's her job to help the staff be the experts.
When the boss returns at the end of fortnight they come face to face with their employees to find out whether this move has benefitted them in the long term, or if it's done long term damage.
Episodes
Episode 1: Navan Golf and Racecourse
In episode one of The Takeover, Darren Lawlor of Navan Golf and Race Course, and Norah Casey surprise the staff with the news that for 10 working days, the employees will be calling the shots.
With Darren out of the picture, the staff attempt to turn the racecourse's facilities into a venue for parties and weddings, try out some innovative marketing ideas for their golf club and boost Race Day attendance by targetting groups of very young and very old potential customers. All with very mixed results...
With one of their biggest and most high-profile race days of the year taking place in the middle of their takeover, they may struggle to cope with life without their boss.
Episode 2: GPO Arcade

Des Murray opened up his hair and beauty salon in the GPO Arcade in 1991 and has seen all the highs and lows since. So what happens when his staff take over the running of the business for two weeks?

One of Des's most prized possessions is his window display at the front of the shop. A stickler for pushing product, the staff decide that this is the first thing that has to go. What will Des think when he arrives back and his precious window display is no more.

With the boss gone, many of the younger trainees have a chance to shine. Leanne is used to sweeping floors rather than making tough business decisions. So what happens when she comes up with a brand new service idea for the salon? Will her focus on colour bring new clients to the door or will she be up for the chop when the boss returns?

The staff need to breathe some new life into the salon. Stylists Darragh and Caroline pitch the business to two big Irish companies hoping that they can work together. How will these stylists fare in the business boardroom? Does their lack of experience hinder them or does their fresh thinking make sense in the corporate world?

The staff decide that online marketing is the future. Facebook and Youtube is all well and good but one stylist Rachel wants to push the boat out further. Will her viral stunt make a splash in the headlines or is she just a fish out of water?
Episode 3: The Glyde Inn, Annagassan, Co Louth
Conor O'Neill, owner of The Glyde Inn in the picturesque Louth village of Annagassan, hands over his family's bar and restaurant to his staff of teens and twentysomethings to run it any way they choose for two whole weeks.
Seizing the opportunity to make the changes he's always dreamed of, Head Chef Richie ditches their traditional menu in favour of more expensive fish dishes - spending lots of cash-conscious Conor's money in the meantime. After a dressing down from Norah over a burnt meal, Richie has to turn it all around and impress top food critic Tom Doorley who arrives to taste the new additions to the menu.
With the boss out of the picture, waitresses Jenny and Gillian resolve to capitalise on the area's Viking heritage and try to turn the restaurant into a tourist hotspot. They pitch The Glyde Inn to the MD of one of the country's biggest tour companies, Paddywagon Tours. They pull out all the stops to impress him in the hope that he will bring his tour groups to Annagassan, dressing the bar and restaurant with pigs' heads and Viking decorations!
In their quest to make The Glyde Inn more accessible, barmen Hugh and Jamie put on a shuttle bus service to ferry locals from nearby towns to the bar and restaurant but they forget to tell anyone about it! In a final effort to redeem themselves, they put on a high risk "Pay As You Please" night.
Episode 4: Ganly Hardware, Athlone, Co. Roscommon
Building supplier Michael Ganly walks away from his famous Midlands hardware store and leaves his staff in total control for two whole weeks. Michael, normally a do-it-yourself man, struggles to cope with being completely hands-off for the first time in his life.
With the boss out of the picture, yard foreman Richie and Michael's own son Brian decide to transform their former Celtic Tiger building supply centre, now a giant redundant space in the store, into a brand new paving centre. They resolve to completely physically revamp the area and order tonnes of bricks and mortar, all without the boss's approval. And with Brian's baby due in the middle of the staff takeover, they might be one man down in the crucial final days.
Meanwhile, retail assistants Michelle and Nicola decide to focus on their ailing babycare section, an area of the business that their boss is considering closing down with immediate effect. Can they save babycare and prove their boss wrong?
Helen and Jason who work in the electrical goods section decide to turn Ganlys into a destination for gadgets and technology lovers. But what will Michael think of them dragging his hardware store kicking and screaming into the 21st century?
Episode 5
Father and son Eddie Murphy Senior and Junior step aside for two weeks and leave their eponymous Mayo menswear store in the hands of their young workforce.
Without their bosses watching their every move on CCTV, the lads get the chance to do whatever they want. And the moment the Eddies leave they start as they mean to go on, ditching their uniform of sharp suits in favour of hoodies and sweaters!
Stockroom staff Sean and Gary proceed to order tonnes of trendy new stock that the conservative bosses would never approve of. Can they prove their bosses wrong and make big sales before their return?
Meanwhile, sales staff Leo and Gerard want to get the word out that they're not just a suit store and organise an instore fashion show to promote their casual wear for the very first time.
At the same time, staff member Tommy wants to drag Eddie Murphy Menswear kicking and screaming into the 21st century with a new website and calls in the Hardy Bucks to promote it in an online commerical. But will the bossses be impressed by the Bucks becoming the face of their distinguished brand?
Episode 6
Husband and wife hoteliers Maria Ruddy and Darren Madden check out of the The Clew Bay Hotel and leave their staff in control of the family business for two weeks. But will it be more Fawlty Towers than Four Seasons on their return?
Chef Louise and Operations Manager Karen immediately turn their attention to the hotel's empty function room and try to make the most of their one big advantage in highly competitive Westport - the town church is right on their doorstep! From strong-arming the parish priest to door-stepping the local undertaker, there is nothing they won't do on their quest to get a slice of the lucrative function business.
Meanwhile, waitresses Donna and Saoirse put on business suits for the first time in their working lives and try to pitch the hotel as a hub for corporate getaways. Will the waitresses wow prospective clients or will their inexperience show?
Accountant Maureen, waitress Nelly and barman Ger want to revamp their lacklustre hotel entertainment. After holding auditions for local talent, the motley crew decide to turn the hotel bar into Westport's first Comedy Club. But will bosses Darren and Maria be laughing when they see turned their family friendly hotel into an over 18s hotspot?

RTÉ Two, Thursday, 9.30pm