The Social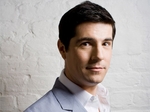 A bunch of people, one apartment, and a lot of possibilities.
Join Craig Doyle for The Social, a new topical live show for Tuesday evenings on RTÉ TWO, featuring the stories of the day - the things that everyone's talking about and the things that no one is talking about...until now.
Craig and three switched-on guests will engage in lively and topical chat, largely informed by the social media conversations that are going on - everything from the entertaining to the quirky to the downright daft.
Formidable women like Sharon Horgan and Mairead Farrell, and garrulous guys like Keith Farnan and Karl Spain will feature on The Social, batting back and forth some topical talking points.
The Social hopes to lift the lid on what makes us tick, with real talk, real insights and real fun.
So get set for a night round at Craig's gaff. Live, late night, telly for grown-ups.
RTÉ Two, Tuesday, 10.30pm