The Secret Millionaire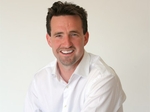 The Secret Millionaire is an RTÉ show in which millionaires go undercover into impoverished communities and agree to give away tens of thousands of euro to charities and other good causes. In each programme, a millionaire leaves his/her luxurious life behind, takes on a secret identity and lives undercover in a deprived area of the country for a week to ten days. Living on a limited budget with no modern conveniences they must forge their own way in the community - working and volunteering alongside the locals and finding individuals or projects that they think deserve a part of their fortune. On their final day, the millionaires come clean and reveal their true identity to the people they have chosen, surprising them with gifts of thousands of euro to help their charity or in some cases improve an individual's life.
Episodes
Episode 1 of 4 - Jim Breen goes undercover in Dublin
Highly successful global tech entrepreneur Jim Breen leaves his jet set lifestyle behind as he goes undercover in some of the toughest and poorest areas of Dublin City. He leaves his hectic business life behind and for eight days he finds himself in an alien world beyond his control. Unemployment, substance abuse, serious physical illness, depression and suicide are some of the constant challenges for the people he meets. But he also meets the people trying to help and better the lives of those most unfortunate in their communities.

Jim is on a mission to try to find people who are genuinely trying to improve the lives of others. His love of sport leads him to a courageous young man who is rebuilding his world after a horrific car accident changed his life forever. The future prospects of a young carer and his family affect Jim deeply. Jim's 'can-do' attitude result in him engaging wholeheartedly with the people who need his help the most and his gifts to them have a profound effect on everyone.

Originally from the Rahoon Rd in Galway City, Jim established his company Pulse Learning in his young son's bedroom in a suburban semi in Tralee in 1999. For the 1st year, the company was run on a second hand computer in that bedroom. In the intervening years, Pulse Learning has become a global leader in web based training solutions.

Jim lives by the sea in Co. Kerry. He is an avid sportsman and also runs the triathlon company Tri Grand Prix. In addition, he enjoys rowing and hurling.
Click here for information on helplines for any of the issues feature on tonight's episode...
Episode 2 of 4 - Ramona Nicholas goes undercover in Galway
Millionaire businesswoman Ramona Nicholas leaves her business, Cara Pharmacies, and family behind to spend eight days in Galway on a secret search for people to help. She says goodbye to her comfortable, stylish lifestyle in Donegal and goes undercover in one Ireland's most famous tourist destinations.
Alcohol, drug abuse, homelessness and domestic violence are every day facts of life and Ramona must face her own prejudices as she meets people who have given their lives to helping others despite their troubled pasts. She meets a man who has devised a practical programme to help the homeless get off the street and a group of inspiring mothers who have started a charity to help children with autism as a response to the lack of services in the west. They are all heroes working tirelessly to help those in need in spite of an absence of official help now made worse by the economic crisis.
Millionaire Ramona Nicholas proves that helping others can make a big difference in people's lives. Her own experience over the eight days in Galway stands out as she puts her day-to-day life behind her and engages wholeheartedly with the charities.
From a modest background Ramona and her husband Canice have built Cara Pharmacies into one of Ireland's fastest growing and most successful chains of Pharmacies in Ireland.
Episode 3 of 4 - Richard Mulcahy goes undercover in Limerick
Millionaire businessman Richard Mulcahy leaves his privileged background behind to go undercover in Limerick, a city battling an image problem. He embeds himself in one of the most disadvantaged parts of the city, Balinacurra Weston, where he meets people striving to improve their lives in the face of constant adversity. Against a backdrop of criminality and boarded-up houses, he discovers that there are good people in these estates who want nothing but to help and who give freely of their time to look after some of their most vulnerable neighbours. He also meets with people who have turned unimaginable tragedy into a lifeline for others and two women who have set up a homeless charity with no money whatsoever. A grandson of General Dick Mulcahy, Richard finds that former Irish army soldiers are as likely to have fallen on hard times as anyone else.
Richard's experiences in Limerick have a profound effect on him and he is compelled to make lasting and sustainable changes to the lives of the people he meets. By the end of his visit Richard and indeed the audience's clichéd perception of the city will be challenged forever.
Dublin-born, Gonzaga educated, Richard Mulcahy started out making money as a DJ. His first break in business came from capitalising on the CB radio craze in the early 80s. He went on to develop and sell cosmetics and pharmaceutical businesses over the years and became a millionaire in the process. Currently, co-founder and Exec Chairman of a mobile software start-up SmartBuilder Software Ltd.
He is the grandson of General Richard Mulcahy, Army General, former leader of Fine Gael and Chief of Staff of the Irish Republican Army during the War of Independence. His father, also Richard, was a well-known cardiologist in St Vincent's hospital. An environmentalist, Richard lives in a renovated cottage on a 168 acre farm in Co. Wicklow. He has planted 120,000 trees there and his land also has private access to five beaches.
Episode 4 of 4 - Vincent Cleary
Organic food businessman Vincent Cleary leaves his country idyll behind as he goes undercover in Waterford for eight days, a county that is feeling the full force of high unemployment and significant job losses. With many business closures in recent years in the city and county, company MD Vincent will meet people who are struggling with the after effects of losing their livelihood.
He will meet unemployed people who are actively trying to create opportunities in their communities at a time in Ireland where breaks are hard to come by. Motivated by his love of the land, Vincent gets involved with a community garden project that is changing lives in one of the most socially disadvantaged areas of Waterford City. He goes on the road with the Waterford Hospice service that has to fundraise hard and fight for funds every year just to provide the most basic of home care services. Presented with such huge challenges, Vincent must figure out if he can help this incredible and vital charity.
A native of Co Offaly, Vincent is managing director of Glenisk the award-winning producer of organic dairy and goats milk products. Glenisk was born in a recession, set up in 1987 by Jack Cleary, Vincent's father. Since the death of his father, Vincent has overseen Glenisk's growth to become the largest yogurt maker in Ireland now with 53 employees. Since the onset of the recession in 2008, Glenisk's market share has doubled and unit sales have increased by 40%+ year on year.
Vincent is married to Kerstin and has a four-year-old daughter, Kim. Vincent is interested in all things to do with the environment and is passionate about animal welfare.
Episode 5
John Concannon
John Concannon's Secret Millionaire journey had a significant impact on him personally. It compelled him to make a promise to help people contemplating suicide in the west of Ireland. True to his word John has embarked on a massive fundraising effort to raise the €250,000 required to set up Pieta House West. It has dominated his time since then and his efforts have become an inspiration to others in the region. Taxi driver John Quinn and he have remained fast friends and they visit as part of the show what will be the future Pieta House West.
John Fitzpatrick
New York is the home of hotelier John Fitzpatrick. He travelled back to Ireland and spent his week undercover in Dundalk. Since the filming of the programme John has become ever more embedded in the life of Dundalk. Amongst other changes he returns to help O'Hanlon's boxing club build a new club of their own having raised $75,000 for their cause, he has with the help of local authorities found Tim & Dianne, the disabled couple long living in awful conditions, a new home and he renews his commitment to all the charities he met through the Secret Millionaire.
Nadim Sadek
Over a year ago brand marketing consultant Nadim Sadek, lived undercover in Cork. Music is a passion of his and he particularly wanted to find a charity that used music as a way to improve people's lives. Along with a visit to the other charities Nadim is back again to visit Bob Seaward who has invited him to be a guest speaker at the official opening of the new home for the ever-expanding Cork Academy of Music.