The Secret Millionaire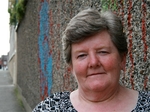 Secret Millionaire returns for a third series this September and once again three very different Irish millionaires turn their back on their day-to-day lives and go undercover in search of genuine people in need of their help. Their search for local Irish charities brings them face-to-face with some of our most pressing social problems including, cancer in young children, youth violence, disability and addiction. Again they visit various parts of Ireland in search of those unsung heroes not often seen in the media.
On their journey the three secret millionaires Margaret Farrelly, Warren Logan and Enda O Coineen meet extraordinary Irish people working selflessly everyday to help people in their own communities. Each millionaire then springs the ultimate surprise when they give thousands of euro of their own money to their chose charities and reveal themselves as a Secret Millionaire.
This series the millionaires are not tied to particular communities but head further afield looking for those people who are most in need and also this year more money is given away by the millionaires this year than in both the previous series.
Episodes
Episode one
Episode one sees Margaret Farrelly of Clonarn Clover, Ireland's largest independent supplier, of free range eggs, travel to Dublin in search of people and groups that she might be able to help.
Margaret Farrelly is a very engaging and warm person but also has a determined edge to her, which has helped her build her business, raise a family and cope with a busy life generally.
Margaret's youngest sister died of cancer at the age of 18. This had a profound effect on her as the eldest daughter and emerges in the programme as a source of sadness in her life as she is forced to face that grief when she spends time with a grass roots cancer charity that is doing its best to help others.
The other charities she encounters include Ireland's only disabled choir, a community centre in the Liberties under huge pressure and a men's group helping fathers cope with children who are drug addicts - all far from Margaret's comfort zone.
Episode Two
In episode two Secret Millionaire Warren Logan travels to Cork city in search of vulnerable young people he hopes he can help.
Warren Logan is the founder and CEO of Hairspray Ireland. Hairspray is a 100% Irish owned business, which has six shops in Dublin and has plans to expand and open more stores in Ireland and the UK later this year. The business is the no. 1 supplier of hair in Ireland with various products like hair extensions, wigs, eyelashes, nails and beauty products. Hairspray sells it own branded Hairspray products to over 2000 salons and chemists across the country. Warren also recently opened Ireland first purpose built wig studio called www.hairclub.ie in Donnybrook.
Warren has a colourful background having left school early and been in and out of trouble up until his 20s. He turned his life around and became a very successful businessperson.
Warren is on a mission to try to find people who are genuinely trying to improve the lives of others. He searches for young people who like him have a tendency to get into trouble but have the potential to do much more. In Cork and in Dungarvan in Waterford he meets those young people and the unsung heroes trying to help them in practical ways that will keep them out of trouble. He also meets a family trying to come to terms with the suicide of their teenage daughter who was being bullied and how they are channelling their grief into helping others. Warren ends up donating the most of any millionaire who took part in the series.
Episode Three
In the final programme in the series Enda O'Coineen - the unsinkable entrepreneur - is on a particular mission to help young people and show them that through sailing young people can learn the skills and discipline to help them through life. He has retuned to his native county Galway and hiding in plain sight he travels from the city, to Connemara and Inishmore - the largest of the Arran Islands - in search of people and groups that he can help. From cancer, to rural isolation and helping young people Enda covers a lot of ground as he encounters his native county in a way that he has never done before.
A force of nature in many ways Enda is highly engaging and very determined. He knows his own mind and has a great sense of fun if somewhat unconventional in his approach to life and work. His life story is all about taking risks and doing the unexpected. This goes back to his youth where he tried to row a dinghy single-handed from Boston to Ireland without telling anyone or later in life moving to the Czech Republic just after the fall of the Berlin wall. He does the unexpected but always it returns to sailing, which is his greatest passion. He would go on to complete is single handed Atlantic crossing and compete in round the world yacht races.
He is doing this series because he wants to help young people. He feels that it is important to find ways to help them before they get into trouble. Sail training vessels are used a lot in other countries as an outlet for vulnerable youths and he wants to transfer that model here. For one of his gifts he wants to find a group of young people and send them on a trip of a lifetime on New Zealand's sail training vessel. This he does in a way that shocks the recipients and promises to be one of the most unexpected and original gifts given in the Secret Millionaire.