The Panel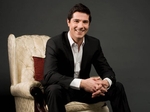 The Panel is making a welcome return this autumn with new host Craig Doyle at the helm. The new series begins on RTÉ One on Thursday October 7th at 10.15pm.
Panel regulars Andrew Maxwell, Colin Murphy, Neil Delamere and Mairead Farrell will deliver a candid look at the hottest stories from around the country and give their views on topical current affairs.
Also joining the Panel this series is the wickedly funny Gearoid Farrelly, one of Ireland's top female comics Eleanor Tiernan and John Colleary who is a familiar face on the Irish comedy scene. From the UK, Jack Whitehall, Stephen K Amos and Kevin Bridges will also share their unique views on the news.
Each week there will be interviews with home grown talent and international personalities.
Your chance to be part of The Panel - Tell us Your News
Is there something you think Craig and The Panel should discuss?
Is something interesting, bizarre or unusual taking place? Have you got a weird or funny story to tell? Have you seen an odd product or discovered a wacky website you think we should know about? What's going on where you live?
Tell us Your News
Please email us: yournews@happyendings.ie
Or call us: 086 776 1617
Or write to us: Your News, Garden Level, 56 Lansdowne Road, Ballsbridge, Dublin 4
Please note we cannot guarantee that any submission will be discussed in the show, used or answered in any way.

RTÉ One, Thursday, 10.15pm